Tokyo guided architecture tour
Few places in the world have such a wealth of cutting-edge architecture as Tokyo
Tokyo is home to some of the world's most innovative architecture: but how do you know where to begin? Let one of our guides take you on a specially curated tour of Tokyo's most iconic buildings.
Together you'll start in Ginza to see the eye-catching facades of the luxury brands: Maison Hermès, Armani, Dior, Gucci and Chanel - each a gift to the rejuvenation of Ginza at the turn of this century. Then we'll dabble in Metabolism - the Japanese fusion of architectural science with organic growth - encapsulated by Kisho Kurokuwa's Nakagin Capsule Tower made up of individual cubes.
Heading west, you must first see the world's busiest zebra crossing outside Shibuya Station before heading up towards Omotesando Boulevard. Here your guide will introduce you to the Pritzker Prize winners: first Kenzo Tange's 1964 Olympic Stadium, then self-taught architect Tadao Ando's who's beguiling shopping mall Omotesando Hills sits here. You'll continue onwards towards Roppongi and Aoyama to see eye-popping three-dimensional statement after another. TOD's by Toyo Ito, the Prada building by Herzog & de Meuron and The Jewels of Aoyama by Jun Mitsui & Associates to name just a few.
The full-day tour is flexible and can be tailored to suit your tastes. For a more contemporary take on tradition, WA SPACE, tucked down a backstreet in Akasaka, is well worth a visit. Alternatively let our guide introduce you to Roppongi, where you'll find The National Art Centre designed by Kurokawa and the well-known Mori Tower. Tokyo Midtown, less than a kilometre away, is where you can see Tadao Ando's 21_21 Design Sight.
It's difficult to appreciate just how vast an urban sprawl Tokyo really is. While there are many gems sprinkled about, you could easily spend a week barely scratching the surface. So let our architecture guide tilt the scales of time and treasure in your favour. Bring a good pair of walking shoes and enjoy!
Make an Enquiry
For more information email us: [email protected] or call: 303 952 0379
Important notice: We are pleased to be able to offer so many amazing experiences in Japan. However, we are sorry that we can only include these as a part of a full Japan holiday package which includes your accommodation and transport alongside the experiences presented in this section of the web site.

Tokyo guided architecture tour
located in Tokyo
Read more >
Fantastic views and innovative art at the Mori Art Museum.  

The pretty grounds surrounding Kumamoto Castle are a great picnic spot.

See the art treasures of the Tokugawa Shogun and beautiful gardens in Nagoya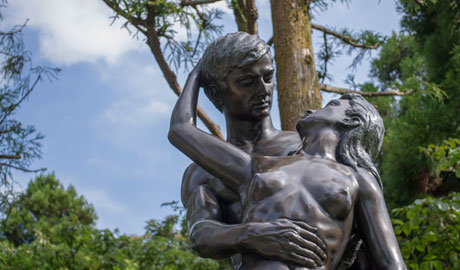 Fantastic sculpture in a beautiful mountainous valley.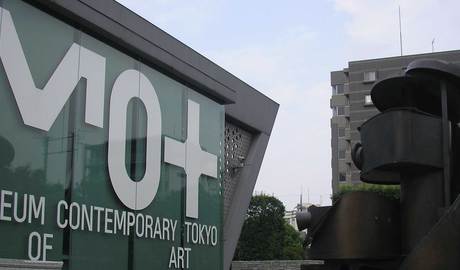 Explore 90 years of Japanese art in a landmark building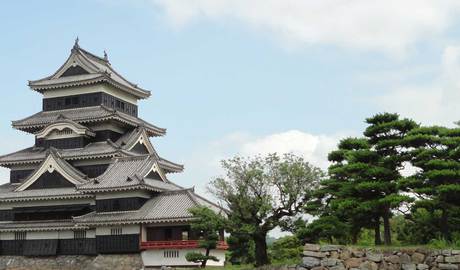 Follow in the footsteps of samurai at Matsumoto Castle, one of the best preserved original castles in Japan.