Manga drawing class
Become a student of an official manga and animation school and create your own work under the watchful eye of a published manga artist.
Japan is the home of manga and anime and for enthusiasts we can arrange a class at a highly regarded animation school in Yokohama. Here you will first learn how to hold a pencil correctly and then go on to learn about the intricate and unique techniques needed to draw anime cells and moving images. You will discover how to create multiple frames and start your own anime story.

As it is a real life school there is a real creative buzz flowing through the halls which will hopefully inspire and fuel your own creation. You will be able to meet other students and take a look at the design projects they are working on as part of their studies.
Classes are entirely in Japanese and therefore the assistance of a private guide is required for the duration of the lesson which InsideJapan are happy to arrange.
When to go:

Make an Enquiry
For more information email us: [email protected] or call: 303 952 0379
Important notice: We are pleased to be able to offer so many amazing experiences in Japan. However, we are sorry that we can only include these as a part of a full Japan holiday package which includes your accommodation and transport alongside the experiences presented in this section of the web site.

Other Traditional arts & textiles experiences
View more >
Learn to fold paper like a pro... well like an elementary school kid really... with this beginners class in origami.

The Japanese kimono is perhaps the most exquisite national dress on earth and a real treat to try on.

Hone your embroidery skills by attending this private class with one of Japan's leading exponents of 'nuido'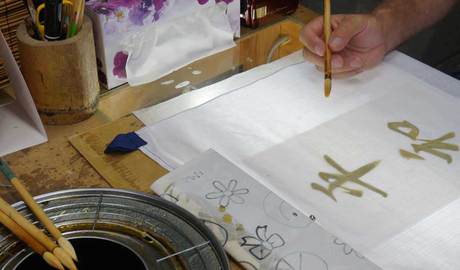 Take your first steps on the road to becoming a master calligrapher with a 'shodo' class.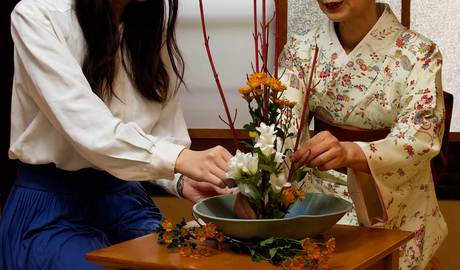 Discover the finer points of this unique Japanese style of flower arranging with a lesson with a licensed ikebana teacher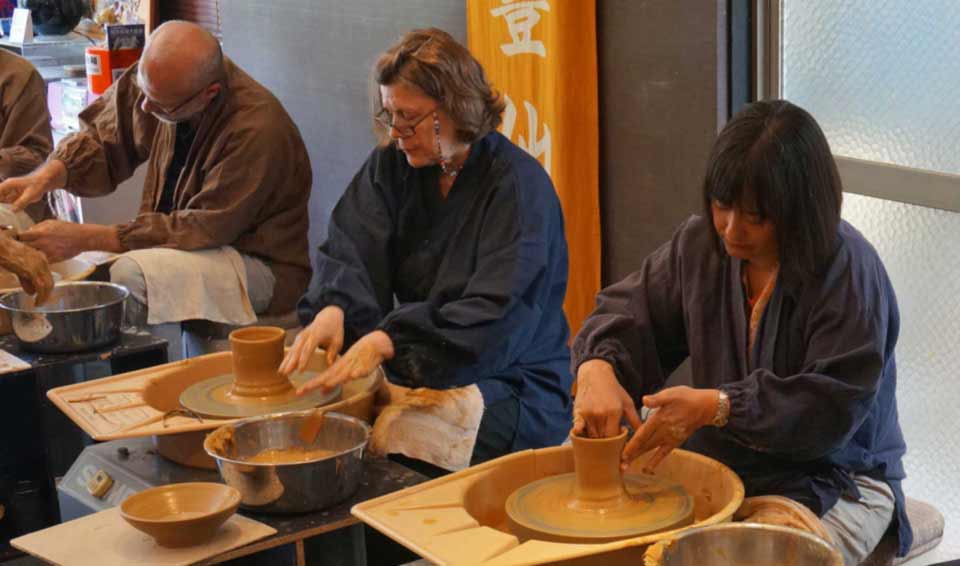 Get your hands dirty whilst learning some of the techniques of Japanese 'yakimomo' pottery.