Shizutani Confucius school
Explore Confucian philosophy at a specialist school in the Okayama countryside
Confucius teachings first reached Japan as early at the 6th century and have played an important role in the evolution of Japanese culture and philosophy. The Japanese system of numbering years by the reign of the Emperor and concepts of the position of Japan in the world were all born from Confucian philosophy. Even the name the Japanese gave the emperor, tenno, derived, at least in part, from a host of Confucian texts.

If you're keen to learn more about Confucianism, we can arrange a private tour of Shizutani-gako, a specialist Confucian school which teaches students on Saturdays. Demand for this sort of education is growing in Japan especially amongst the younger generations as people try to reconnect with the routes of Japanese culture. Shizutani is the oldest public school in Japan, located in a quiet and peaceful valley. The lecture hall is designated a national treasure and the roof tiles are original Bizen which means they date back over 400 years.

Make an Enquiry
For more information email us: [email protected] or call: + 44 117 244 3380
Important notice: We are pleased to be able to offer so many amazing experiences in Japan. However, we are sorry that we can only include these as a part of a full Japan holiday package which includes your accommodation and transport alongside the experiences presented in this section of the web site.

Shizutani Confucius school
located in Yunogo Onsen
Read more >
Make your own pilgrimage to sacred Mount Haguro and stay in Buddhist temple lodgings.

Ise's famous Shinto shrines are rebuilt every 20 years.

Spend a night in shukubo temple lodgings; a fantastic way to understand the simple, traditional lifestyle of Japan's Buddhist monks.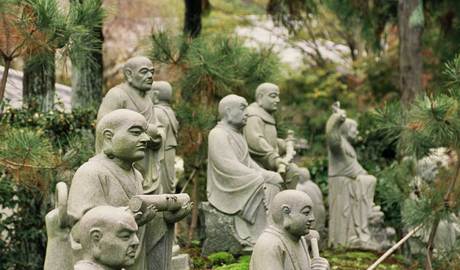 Temple number 19 of Shikoku's 88 temple circuit, Tatsue-ji offers overnight stays in simple shukubo lodgings.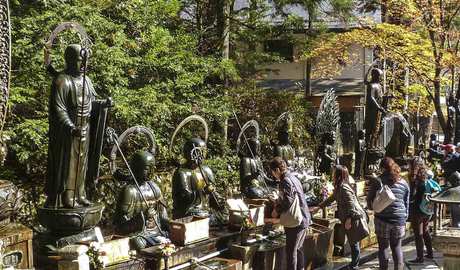 "Understanding fully the true nature of your own mind is equal to understanding everything." – From the Dainichi-kyo, Shingon Buddhist sutras.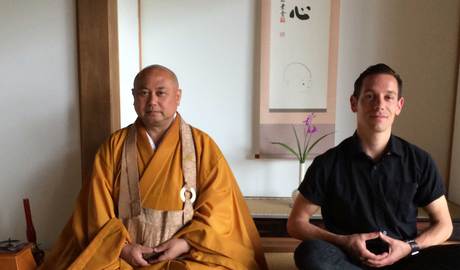 An inspiring introduction to meditation with a Zen priest in a tranquil temple setting.