Latest News
Monday, 6th January 2014

Gallop ahead into the Year of the Horse: Check out what's new and unexplored in Japan in 2014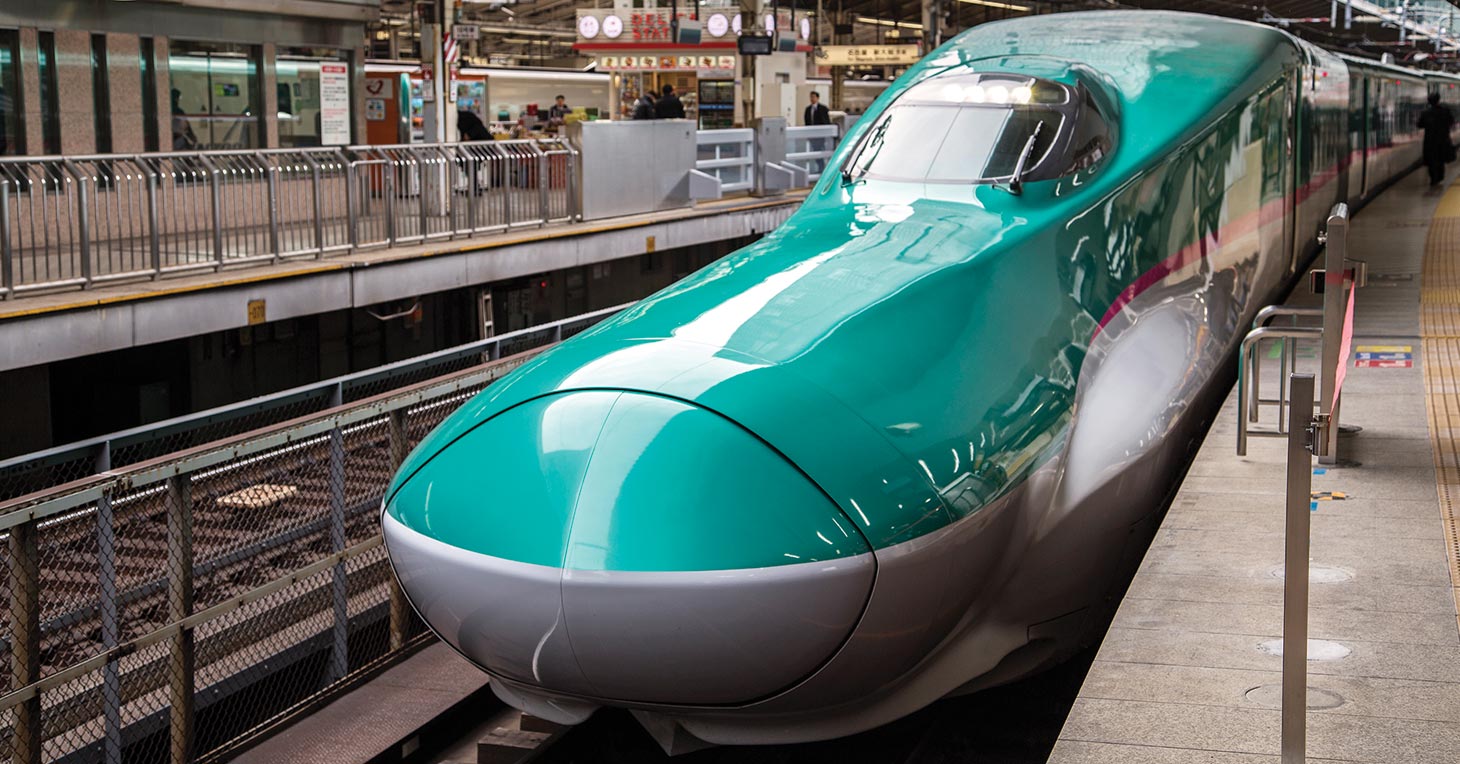 There is always something 'new' in Japan...not necessarily new in Japan...more 'new' to us in the west. This country is full of surprises and 2014 is no different.

BULLET TRAINS AND TEMPLES
Built for the Tokyo Olympics in 1964 and celebrating its 50th anniversary in 2014, the original 320 miles of shinkansen track from Tokyo to Osaka now extends to 1,500 miles. The original bullet train travelled at speeds of 210km/h and now travels at 320km/h - a 50% increase in speed in 50 years. It has also spawned a number of super-sleek and futuristic-in-appearance offspring since 1964.

A new 15-night bullet train bonanza from InsideJapan Tours incorporates every shinkansen line in Japan, using a number shinkansen trains including 2013's red-nosed "Super Komachi" to Akita in the north and 2011's "Sakura" (meaning cherry blossom) to Kagoshima in the south.

It covers the historical journey from Tokyo to Osaka made on October 1st 1964 and travels the length of Japan with its rural, mountainous and coastal vistas. The trip is for train lovers and culture vultures - it includes the temples of Kyoto, a Buddhist lodging in the Japanese Alps, traditional ryokan guest houses, combined with a visit to a shinkansen depot and the Maglev (magnetic levitation) museum in Nagoya.

GO THERE - the new ?Bullet Trains & Temples' itinerary costs from £1,994 pp (two sharing), including 15 nights' accommodation (B&B), some lunches and dinners, and all domestic travel. Excludes international flights.
HARRY POTTER AND POP IN OSAKA
Osaka is often usurped by the megalopolis of Tokyo or the ancient culture of Kyoto when it comes to travel wish lists, but its combination of traditional Japan and pop culture, and an easy-going, food-loving population creates a special vibe in this relatively-unexplored city.
Shining a light on Osaka in 2014 will be the inaugural Osaka POP festival, planned for 21-30 March, when cosplay, fashion, anime and manga will be celebrated, along with a delectable array of local foods.
Later in the year, in summer, the first Harry Potter World outside of the United States will open in Osaka. Harry Potter hysteria is widespread across Japan, and millions are expected to flock to Osaka's very own Hogwarts Castle.
GO THERE - the new ten-night ?Osaka Style & Culture' self-guided trip includes three nights in Osaka, staying in downtown Dotonburi. Not only loved by locals as the foodie hub of Osaka, this canal-side area is also known for its theatres. Seen to be typically Osaka-esque, Dotonburi is often used for scene shoots of Osaka in Western films. This itinerary costs from £1,480 pp (two sharing) and includes ten nights' accommodation (B&B) in Osaka, Kyoto and Nara, all transport in Japan, a private guide in Kyoto and Osaka, some lunches and dinners, and a private tea ceremony with a geisha. Excludes international flights.
VANILLA SNOW AND SUBTROPICAL HEAT
Formerly AirAsia Japan, and now rebranded as Vanilla Air, All Nippon Airways' budget subsidiary launches on 20 December. Flights from Tokyo to the subtropical Okinawa archipelago start from "7,700 return (approximately £50) and, heading northwards, flights from Tokyo to Sapporo on the island of Hokkaido will cost from "5,500 return (approximately £36) and will be operating in time for the 65th Sapporo Snow Festival (Yuki Matsuri), 5-11 February 2014.
GO THERE - the ' Japan Island Hopping ' self-guided adventure incorporates Okinawa and her surrounding islands - think turquoise waters, powder-white sands and traditional Okinawan ryukyuu culture. The cost is from £1,720 pp (two sharing) and includes twelve nights' accommodation (B&B), all domestic transport, some lunches and dinners, guided nature trekking on Iriomote island, plus more. Excludes international flights.
The new eleven-night 'Bright Lights and Big Snow' trip combines Tokyo's pachinko with Hokkaido's powder. Why not book a trip in February to coincide with the Sapporo Snow Festival and/or the pretty Otaru Festival, when the streets are decorated with snow statuettes and the canals adorned with lanterns. The itinerary costs from £1,470 pp (two sharing) and includes eleven nights' accommodation (including a room with private hot spring bath in Niseko) - 4 nights Tokyo, 3 nights Sapporo, 4 nights Niseko, Niseko lift pass, all domestic transport, private guiding in Tokyo and some lunches and dinners.
CUISINE CULTURE
Japanese cuisine or washoku (wa meaning 'harmony' and shoku meaning 'food') has just been added to UNESCO's Intangible Cultural Heritage list. Japan is the second nation after France to have its national cuisine designated with heritage status. Amidst concerns that fast food and Western eating habits may eclipse ancient cooking methods, meticulous and artistic preparation, and the health benefits of washoku, it was selected by UNESCO for its "set of skills, knowledge, and traditions relating to the preparation and consumption of food, and respect for natural resources."
GO THERE - consider the new 13-night ' Gastronomic Adventure ' which costs from £1,890 pp (two sharing) and includes traditional kaiseki feasts, a private cooking lesson in Kyoto, an evening in one of Tokyo's traditional izakaya (pubs), a noodle-making class, sake tasting and, if you're feeling adventurous, a taste of horse meat sashimi (basashi) to celebrate the Year of the Horse.