Kii-Katsuura
Kii-Katsuura is where the Kumano Kodo meets the Pacific Ocean. Once a quiet fishing port, the town's fortunes changed when an abundance of hot springs were discovered here and today the town's shore line is dominated by many big onsen hotels.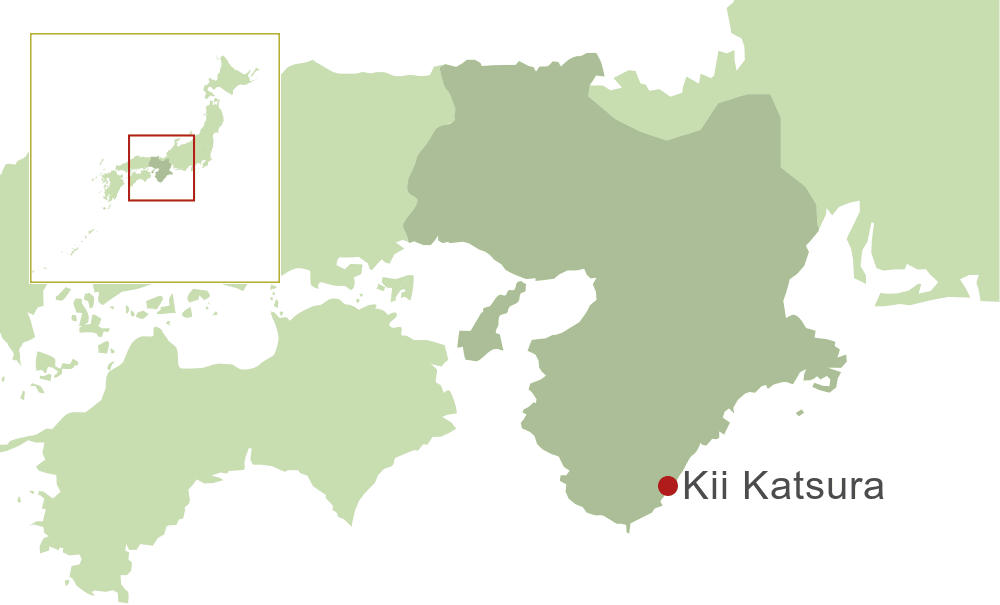 "Whether you're starting or finishing a Kumano Kodo hike, the coastal town of Kii-Katsura is a great place to unwind in hot spring baths overlooking the Pacific Ocean"
Simon King, Director
The most intriguing of the Kii-Katsuura hotels is Nakanoshima, on its own private island in the bay and accessible by a 5 minute ferry ride. The hotel has many outdoor hot spring baths dotted around the island; the perfect place to enjoy views of the Pacific Ocean crashing against the rocks below your onsen bath.
Kii-Katsuura's other attraction here is the early morning fish market. On a smaller scale than Tsukiji Market in Tokyo, it's interesting to see the morning tuna auction; an impressive showcase of the morning catch.