Kawayu Onsen
Kawayu Hot Spring is a unique hot spring where you can dig your own hot spring tub along the riverbank of the Ohtou River. It is a great destination all year round, in winter you can soak in the hot springs and in summer you can cool down in the river.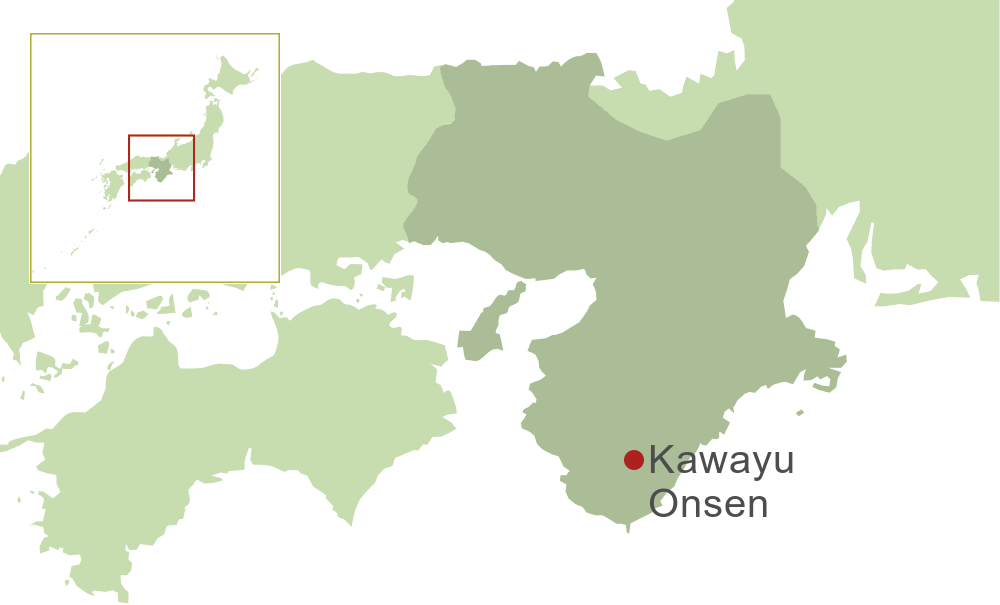 Kawayu Hot Spring is a unique hot spring. Anywhere you dig along the riverbank springs up hot water. The holes in the riverbank are the tubs for bathing.
In summer, people enjoy the warm waters of the hot spring while playing in the pristine currents of the Ohtou River.
In winter (November to February), the river is partly blocked and the mammoth Seninburo open-air bath opens!
The bath is mixed (men and women) but apart from a few wrinkly old men, people wear their swim-wear or under-wear. While bathing, you can pray at the Juniyakushi shrine which is of course dedicated to the Onsen God. We recommend visiting the bath at night when there are floodlights and the steam rising from the river creates a cool mist.
Please note that during the Seninburo season you are not allowed to dig your own bath.
Recommended Accommodation in Kawayu Onsen
The following are our favourites from among the western-style hotels and Japanese-style inns of Kawayu Onsen.

Featured trips including Kawayu Onsen
Tokyo
Kyoto
Mount Koya
Kawayu Onsen
Yunomine Onsen
Nachi
Ise
Tokyo

Join the ranks of the junreisha, or pilgrims, as you explore Ise, Mount Koya and the ancient paths of the Kumano Kodo on this classic trip.

14 nights: from US$4637 pp (twin share) Read more >

Kawayu Onsen
Yunomine Onsen
Kii-Katsuura

This walking module presents a taster of what the Kumano Kodo has to offer at a gentle pace designed to make this amazing region accessible to all.

3 nights: from US$1237 pp (twin share) Read more >

Tokyo
Kyoto
Mount Koya
Kawayu Onsen
Yunomine Onsen
Kii-Katsuura
Ise
Tokyo

Follow in the footsteps of Japanese royalty as you tread the pilgrimage paths of the Kumano Kodo, with superior accommodation and cuisine included.

14 nights: from US$8425 pp (twin share) Read more >