Lake Biwa
Lake Biwa is Japan's largest lake: 100m deep, 64km long and a shoreline of 235km. It's one of the oldest freshwater lakes in the worlds, formed more than 4 million years ago.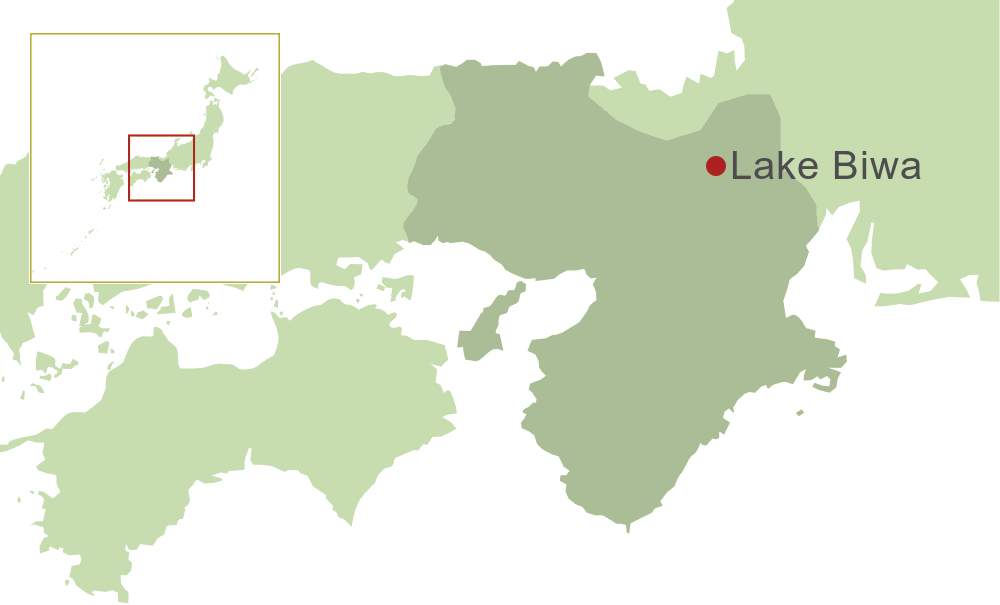 "Thanks to its proximity to Kyoto, Lake Biwa appears in many of Hiroshige's woodblock prints. Even now the lake is a soothing escape from the big city."
Ruth Hubbard, Product Manager
It's supposedly named after the biwa, a guitar-like stringed instrument used in traditional Japanese music. The lake resembles the instrument's shape.

All around the shoreline are pleasant beaches and spots for water sports including windsurfing, kayaking and swimming. Overlooking the lake in the north-east is Hikone Castle. Built In 1622 it's one of the few remaining castles from Japan's feudal era.

A great base for exploring Lake Biwa is Makino on the north-western shore. The village has several traditional wooden houses and retains the atmosphere of an old fishing and trading village. Nearby, cruises run to Chikuba, an uninhabited island in the centre, home of Hogon-ji Temple.
Recommended Accommodation in Lake Biwa
The following are our favourites from among the western-style hotels and Japanese-style inns of Lake Biwa.

Weather in Lake Biwa
The Climate Guide for Lake Biwa, Japan is perfect for planning your holiday. Monthly weather averages give the best indication of what the weather is usually like for every month of the year including figures for temperature, rainfall and sunshine.
Jan
Feb
Mar
Apr
May
Jun
Jul
Aug
Sep
Oct
Nov
Dec
Max Daytime Temperature (°C)
6
6
10
17
21
25
29
30
26
20
15
9
Min Night-time Temperature (°C)
-1
-1
1
6
11
16
21
22
18
11
6
1
Hours of Sunshine (Daily)
3
4
5
6
6
5
5
6
5
5
4
4
Hours of Daylight (Daily)
10
11
12
13
14
14
14
13
12
11
10
10
Heat and Humidity Discomfort
None
None
None
None
None
None
Moderate
High
Low
None
None
None
Days with some Rainfall
23
22
21
17
15
18
19
17
18
16
17
21
Monthly Rainfall (mm)
96
96
127
140
147
221
242
135
219
116
86
73
UV Index (Maximum)
3
4
6
8
9
10
11
10
8
6
3
2
Featured trips including Lake Biwa
Tokyo
Hakone
Lake Biwa
Kyoto
Tokyo

Our original great value Japan tour

9 nights: US$2730 Read more >