Misasa Onsen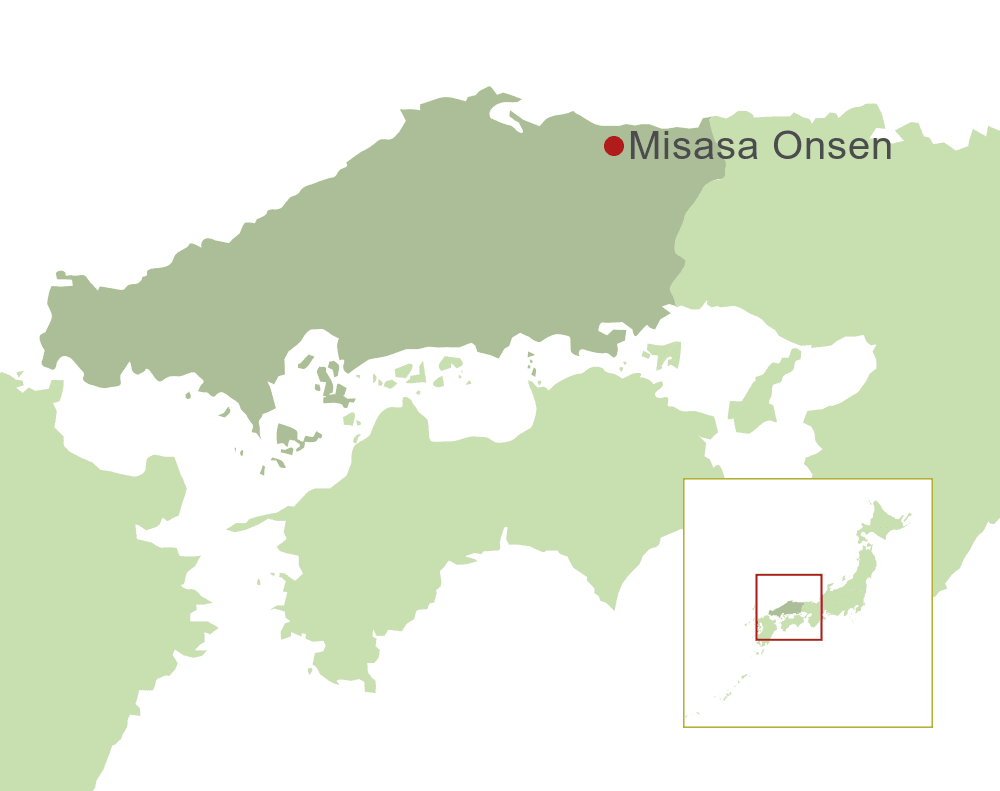 Situated in the centre of the beautiful Tottori Prefecture, considered to be the most rural of all the prefectures, Misasa Onsen is a charming hot springs town loved by locals and visitors alike.
Misasa Onsen dates back more than 850 years. Local legend says that a samurai warrior encountered an old white wolf one day. Although he raised his bow to shoot the wolf, he decided to spare its life and let it get away. That night, a powerful spirit appeared in the warrior's dreams and told him the location of a local hot spring in appreciation of sparing the life of the wolf. After that, the hot spring was said to have "life' saving properties", and would heal villagers' illnesses.
Indeed, there is some science to back up this claim. The hot springs of Misasa have one of the highest concentrations of radium in the world. When inhaled, Radon (a weak radioactive gas produced by the decay of radium), is thought to boost the body's immune system and enable us to "heal ourselves". Misasa literally means "three mornings", as it is believed that on the morning of the third day visitors will feel invigorated.
All of the town's hotels and ryokans have baths for guests and paying customers, and there are a number of more basic, community. ones. The open air bath by the river, "kawara-buro" is free and open year-round. It is quite open and easily viewed from the bridge and has become the most famous and central symbol of the town!
Recommended Accommodation in Misasa Onsen
The following are our favourites from among the western-style hotels and Japanese-style inns of Misasa Onsen.