Studio Ghibli Museum
The magical worlds of Miyazaki's animations collide to create a museum where the visitors are every bit as important as the exhibits on show.
Founded by master animator Hayao Miyazaki, Studio Ghibli has produced some of the finest works of animation to come out of Japan including creations such as My Neighbour Totoro, Princess Mononoke and the 2003 Oscar-winning Spirited Away. Miyazaki didn't want the museum merely to be a showcase of his work but instead a place for discovery and enjoyment.
The building itself plays a pivotal role in realising the musuem's motto "Let's get lost together" by being a vibrant nonsensical maze-like structure with spiral staircases to clamber up and miniature doorways to stoop through. However it's also the attention to detail which sets this museum apart. If you look hard enough there is always something that everyone else has missed, whether it be a miniature Totoro hiding behind a plant pot or a forest spirit hanging from the ceiling, and when you do spot it you will smile quietly to yourself and hope no one else sees it too. You will become privy to even more secrets as you sit in the cosy Saturn Theatre to watch the screening of a Ghibli short that cannot be found anywhere else in the world.
You don't necessarily need to be familiar with the works of Studio Ghibli to enjoy the exhibitions which take a peek at the science and history of animation. There are also guest exhibits showcasing works from other animations studios.

Please be aware that the Ghibli Museum is extremely popular, and visitor numbers are strictly limited. Inside Japan Tours can arrange tickets for your trip, but these are subject to availability and success is not guaranteed!
When to go:
Make an Enquiry
For more information email us: info-usa[email protected] or call: 303 952 0379
Important notice: We are pleased to be able to offer so many amazing experiences in Japan. However, we are sorry that we can only include these as a part of a full Japan holiday package which includes your accommodation and transport alongside the experiences presented in this section of the web site.

Interested in this Experience? It is included in this tour:
This classic itinerary introduces the best of Japan with a manga and anime twist - from Studio Ghibli and Maid Cafes to Kyoto's Toei Movie Village.

Experience the very best of Japan with a manga and anime twist on this unusual ten-night itinerary. With sightseeing time amongst the bright lights of Tokyo, historic Kyoto and vibrant Osaka mixed with visits to the top manga and anime museums, this trip is sure to be packed with fun.
Spend a day of thrills and spills at the Nagashima Spa Land theme park before a relaxing evening at Chubu's largest hot spring complex

All the magic, wonder and fantasy you would expect from a Disney Resort... except here Mickey speaks Japanese!

Spend a day at Sanrio Puroland, the home of Japan's icon of kitsch, Hello Kitty!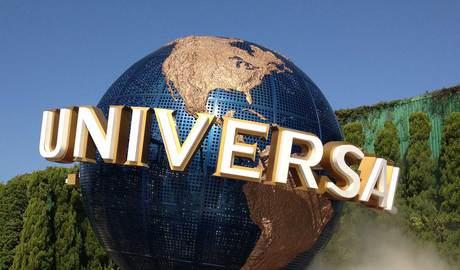 Exhilarating theme park rides and an interesting insight into  the Japanese take on Western culture and movies.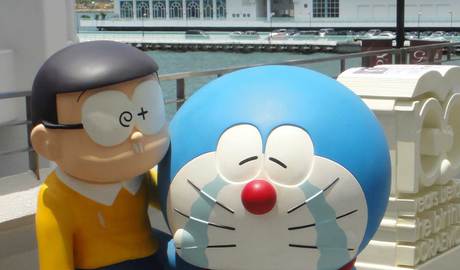 A fun museum dedicated to Fujiko F. Fujio, creator of the Doraemon cartoon series.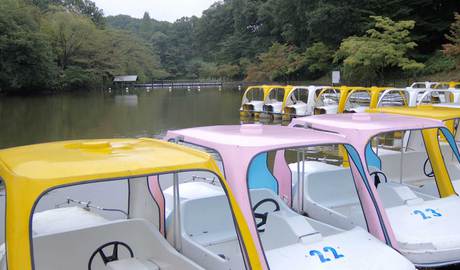 A theme park dedicated entirely to kids - rides, outdoors, walks, swimming and more!