Tsuboyu hot spring bath
Fancy taking a hot spring bath in a UNESCO World Heritage site?
There is just one hot spring bath that is a designated UNESCO World Heritage site; it's called Tsuboyu and it sits in the centre of Yunomine Onsen. Tsuboyu is a tiny stone bath in a small cabin overhanging the town's little river. Only two people can fit into the bath at one time so it's a popular choice for couples.

The small town of Yunomine Onsen is one of the oldest hot spring resorts in Japan. It's played an integral part in the Kumano region's 1,000 yen pilgrimage tradition. After a long journey pilgrims stopped at Yunomine Onsen to perform purification rituals using the natural hot springs before heading on to worship at Kumano Hongu Taisha Shrine.
Make an Enquiry
For more information email us: [email protected] or call: 303 952 0379
Important notice: We are pleased to be able to offer so many amazing experiences in Japan. However, we are sorry that we can only include these as a part of a full Japan holiday package which includes your accommodation and transport alongside the experiences presented in this section of the web site.

Tsuboyu hot spring bath
located in Yunomine Onsen
Read more >
Interested in this Experience? It is included in this tour:
This walking module presents a taster of what the Kumano Kodo has to offer at a gentle pace designed to make this amazing region accessible to all.

This short walking module introduces the Kumano Kodo network of pilgrimage routes with a series of gentle hikes punctuated by stays in traditionl countryside inns and visits to some of the area's famous shrines. This module is designed to be incorporated into a longer Self-Guided Adventure.
A perfect outdoor hot spring bath up in the mountains just a stone throw from Kyoto.

An onsen themed water park with slides, whirlpools and baths of green tea and sake!

Japan's most rustic hot spring resort in the northern mountains of Tohoku.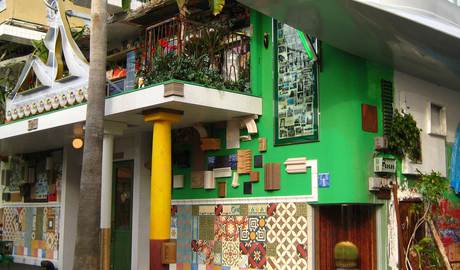 Naoshima's best bath house is unlike any other in Japan. Wacky modern art meets traditional relaxation.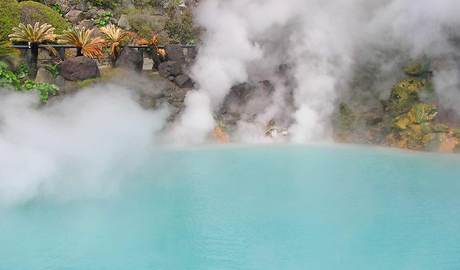 Like a scene from a sci-fi movie, volcanic steam vents and larva pools punctuate the lunar landscape.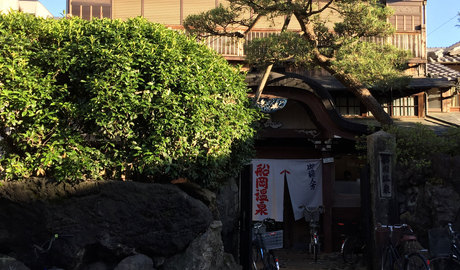 Kyoto city's historic bath house still in operation today.