Eco-farm stay
Check-out of the big cities & stay on a small farm run by a family dedicated to the preservation of Japan's natural environment & traditions
An interesting counter movement has sprung up across Japan in recent years as many people have abandoned big industry and city life in order to return to their rural roots and live at a slower pace with a focus on family, tradition and sustainability. We can arrange a stay at a farm that was set up with this philosophy in mind, giving you the chance to see unspoiled countryside while learning more about this lifestyle.

Guests stay in one of two tatami mat guestrooms in the traditional farm house. There's plenty to do during a stay here: the family can arrange a tea ceremony for you, you can help out on the land chopping wood or harvesting vegetables, or you may like to take a cooking lesson with your hosts.

Meals are eaten communally with all guests and staff around the big table in the main house. All dietary requirements can be catered for and the food is 100% local with most ingredients grown on the property.
Make an Enquiry
For more information email us: [email protected] or call: + 44 117 244 3380
Important notice: We are pleased to be able to offer so many amazing experiences in Japan. However, we are sorry that we can only include these as a part of a full Japan holiday package which includes your accommodation and transport alongside the experiences presented in this section of the web site.

Interested in this Experience? It is included in this tour:
Contemplate your reason for being on a philosophical journey around Japan.

Find new meaning in Japan's old ways on a special cultural trip that explores Japanese philosophical concepts from wabi sabi to the bushido samurai code and ikigai.
Learn to fish with locals from the tiny fishing community on Sakate Island just off the coast from Ise.

Explore a tea plantation to learn about the cultivation process

A modern ryokan on a farm where you can try sushi making, carve chopsticks and canoe across Lake Hokuryuko.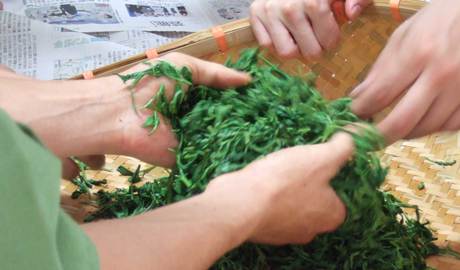 Help out on the farm by picking some of Japan's finest green tea leaves.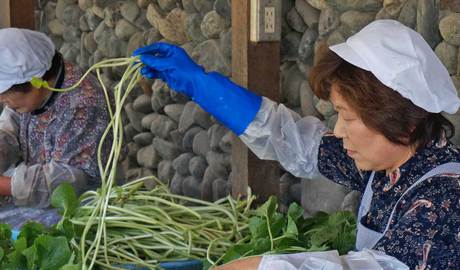 Wasabi fans will love exploring a working wasabi farm - but do you dare try wasabi ice cream?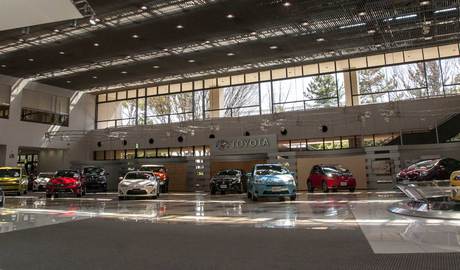 See the manufacturing processes that have made Toyota the world's most successful producer of automobiles up close with a tour of their main plant