Eco-farm stay
Check-out of the big cities & stay on a small farm run by a family dedicated to the preservation of Japan's natural environment ancient & traditions
An interesting counter movement has sprung up across Japan in recent years as many people have abandoned big industry and city life in order to return to their rural roots and live at a slower pace with a focus on family, tradition and sustainability. Brown's Field was set up with this philosophy in mind and gives people the chance to stay on a small family-run farm in unspoilt countryside while learning more about this lifestyle.

Tucked away in Chiba Prefecture's Boso Peninsula, Brown's Field consists of a traditional Japanese farmhouse, the Rice Terrace café (open at weekends), a yurt, a couple of rice fields and lots of ducks, goats and cats. The farm was founded in 1999 by essayist and Macrobiotic cooking teacher Deco Nakajima and her husband, writer/photographer Everett Kennedy Brown.

Guests stay in the farm's restored barn. Alternatively, for those who want a more traditional accommodation experience, Everett and his wife also have a beautiful ryokan called Jiji-no-Ie, just a short walk from the main farm.
There's plenty to do during a stay here: explore the nearby bamboo forest, borrow a bike and cycle to the coast, play with the goats or read a book in the hammock. You're also welcome to get involved around the farm, take part in rice planting or fruit picking or help out in the kitchen.

Meals are eaten communally with all guests and staff around the big table in the main house. The food is 100% vegan and healthy, with ingredients produced at Brown's Field or neighbouring organic farms.
Make an Enquiry
For more information email us: [email protected] or call: 303 952 0379
Important notice: We are pleased to be able to offer so many amazing experiences in Japan. However, we are sorry that we can only include these as a part of a full Japan holiday package which includes your accommodation and transport alongside the experiences presented in this section of the web site.

Learn to fish with locals from the tiny fishing community on Sakate Island just off the coast from Ise.

Help out on the farm by picking some of Japan's finest green tea leaves.

Wasabi fans will love exploring a working wasabi farm - but do you dare try wasabi ice cream?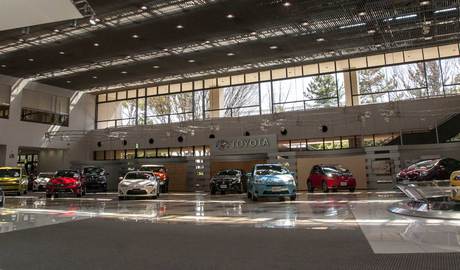 See the manufacturing processes that have made Toyota the world's most successful producer of automobiles up close with a tour of their main plant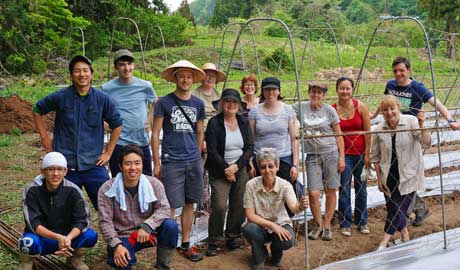 A modern ryokan on a farm where you can try sushi making, carve chopsticks and canoe across Lake Hokuryuko.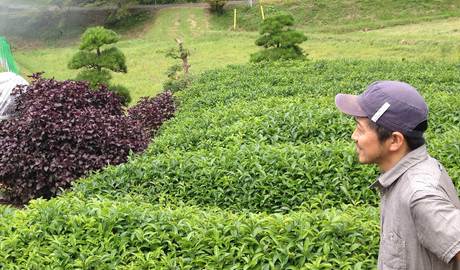 Explore a tea plantation to learn about the cultivation process