Latest News
Monday, 6th October 2014

Appreciating Japan's autumn leaf viewing (koyo)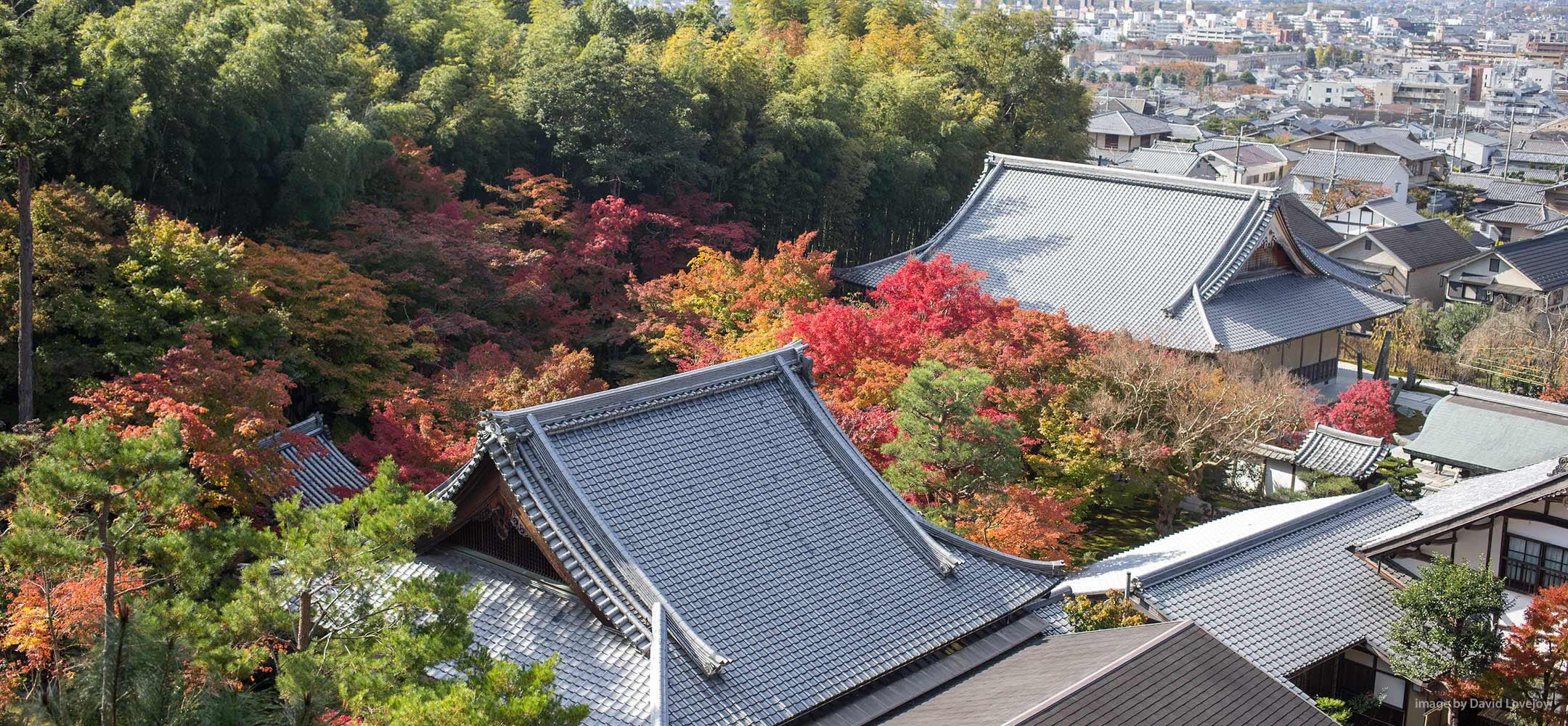 Koyo culture

This lesser-known Japanese season of natural beauty lasts nearly three months, from mid-September to mid-December, as the koyo front sweeps across the country - from the cooler north heading southwards. Mountain-sides turn vermilion and temple garden elegance is enhanced by fiery autumnal tints. Here are InsideJapan Tours' recommended locations to enjoy this extremely photogenic time of year.

The new U2 hotel and a six-island cycle

Linking the main island of Honshu to the agrarian island of Shikoku via six smaller islands, the unique 70km Shimanami Kaido expressway, with its dedicated cycle way, is for anyone who is crazy about cycling and bonkers about bridges. The night before setting off from Onomichi in Hiroshima, stay at the bike-friendly U2 Hotel, where staff will happily take care of sending or receiving your bike to/from all over the world (normal delivery fees apply). Share a room with your bike (there is a bike rack in all rooms), give your bike some TLC in the maintenance room or pick up a coffee at the cycle-through café.
Feeling refreshed, set off on your cycle from one rural island to the next, crossing six individually-designed bridges commanding glorious views of the Seto Inland Sea and of the tree-clad islands, ablaze with autumnal hues.
The best time to visit: late November
The 14-night self-guided 'Discover Japan by Bike' itinerary costs from £2,010 pp (two sharing)*
Leaf peeping pilgrims

Well-trodden for over a thousand years, the Kumano Kodo is a pilgrim's path leading through the mountains of the pretty Kii Peninsula. Walk through forests, past rivers and waterfalls, and stop off at shrines and temples. Rest at traditional ryokan (guesthouses), savour traditional cuisine and recharge after a long soak in an onsen (hot spring bath). Add on a stay at a Buddhist temple on the 800m, mist-clad Mt Koya, where the exquisite Japanese maple turns a brilliant red in late October. The Kumano Kodo is a wonderfully wholesome way to experience traditional Japanese culture surrounded by bewitching natural beauty.
The best time to visit: late October to late November

The 14-night self-guided 'Pilgrim's Paths' itinerary costs from £1,860 pp (two sharing)*
Leaves at high speed

Celebrating its 50th anniversary on 1 October, the famous shinkansen (bullet train) can travel at up to 320 km/hour, whisking train lovers from north to south in a matter of hours. From the comfort of your seat, witness the koyo front's development across the country and the varying shades of red, gold and orange, blurring into one glorious autumnal and very artistic splash of colour.
To celebrate this auspicious anniversary, InsideJapan Tours has launched a special trip, taking in every shinkansen line, and stopping in many of Japan's top spots.
The best time to visit: mid-October to late November
The 15-night self-guided '50 years of the Shinkansen' itinerary costs from £1,800 pp (two sharing)*

Leaf-viewing in traditional Tohoku
Providing a scenic setting for autumn leaf viewing, Japan's northern Tohoku region has a beautiful coastline, forested mountains, vivid green paddy fields, traditional villages and famous temples with traditional gardens. Visit the splendid Toshugu Temple, located in the Nikko National Park, the quaint hot spring town of Naruko Onsen, the bucolic Sado Island or the sacred mountains of Dewa Sanzen for a rustic slice of Japan.
The best time to visit: mid October - late November
The 14-night escorted 'A Northern Soul' itinerary costs from £2,650 pp (two sharing)*
Departs 10 November

*Prices include all accommodation, daily breakfast, some other meals, domestic transfers, plus, for escorted - airport meet and greet, and services of a tour leader; for self-guided - detailed information pack. Prices exclude international flights.
For further information about InsideJapanTours, please go to www.insidejapantours.com or speak to an expert on 0117 370 9733.