Lake Akan
Lake Akan is the most populated of East Hokkaido's three great lakes with a lively hot spring town on the southern shore. The lake's claim to fame is it's bizarre marimo algae balls which form by rolling around the lake bed.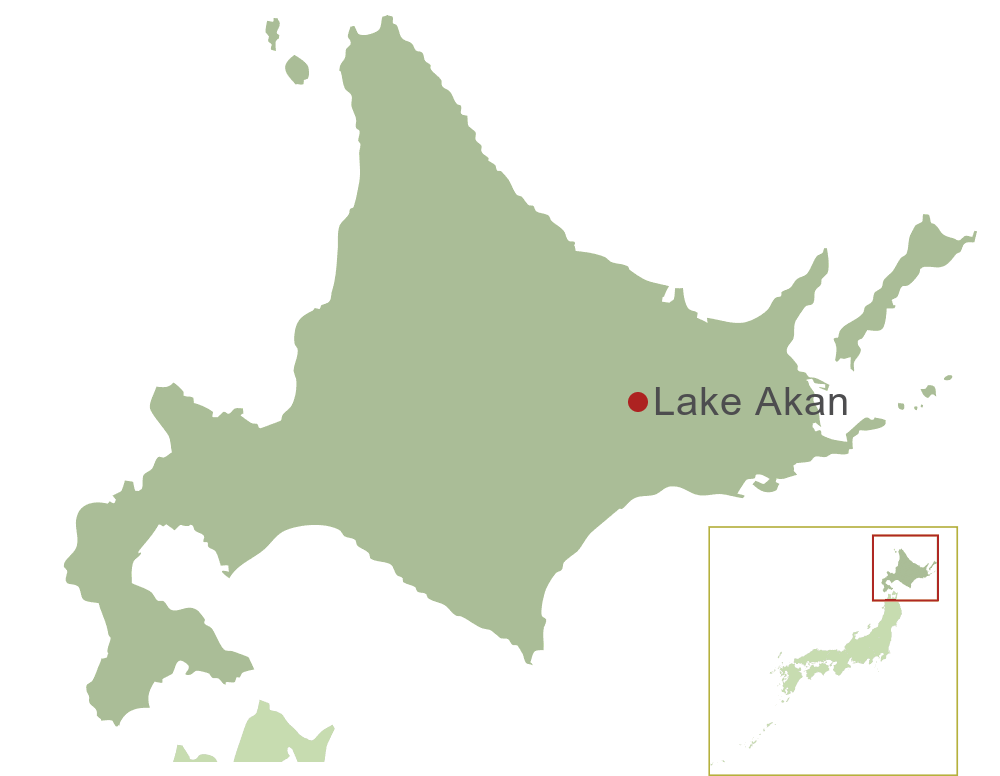 "Lake Akan has lots to keep you busy, from hiking up Mount Oakan, visiting the Ainu village and seeing the weird and wacky marimo on a boat cruise."
Lake Akan has lovely scenery, particularly in early October when the autumn leaves start to turn. At the southern end of town, walking trails lead through the forest to bubbling mud pools known as bokke. Thanks to the region's volcanic activity there's also lots of hot spring bathing to be had here in both the town's ryokan and public baths.
The quirky marimo are a beloved symbol of Akan. If left alone, they can grow to the size of a football, and have been designated a National Natural Monument and there is a marimo education centre on an island in the middle of the lake accessible by one of the many sightseeing boats. Looks out for the amusing marimo-themed souvenirs in many of the lakeside shops too!
Fishing is popular on the lake, as are paddle boats or you could try some gentle kayaking. If you like hiking, look to the two cone-shaped volcanoes which overlooking the lake: Mount Oakan and Mount Meakan. Mount Oakan is dormant and it's about a 4.5 hour hike to the summit from the main town. Meakan, by contrast, is active and the highest mountain in the area and is an active volcano. There are three trails up the mountain, one of which takes about 6 hours to reach the top.
At the western side of town is Ainu Kotan, a recreation Ainu village with handicraft shops, tea rooms and a small museum. Performances of traditional Ainu villages are held here daily.