Latest News
Monday, 10th June 2013

Culinary Adventures in Japan – The Way of the stomach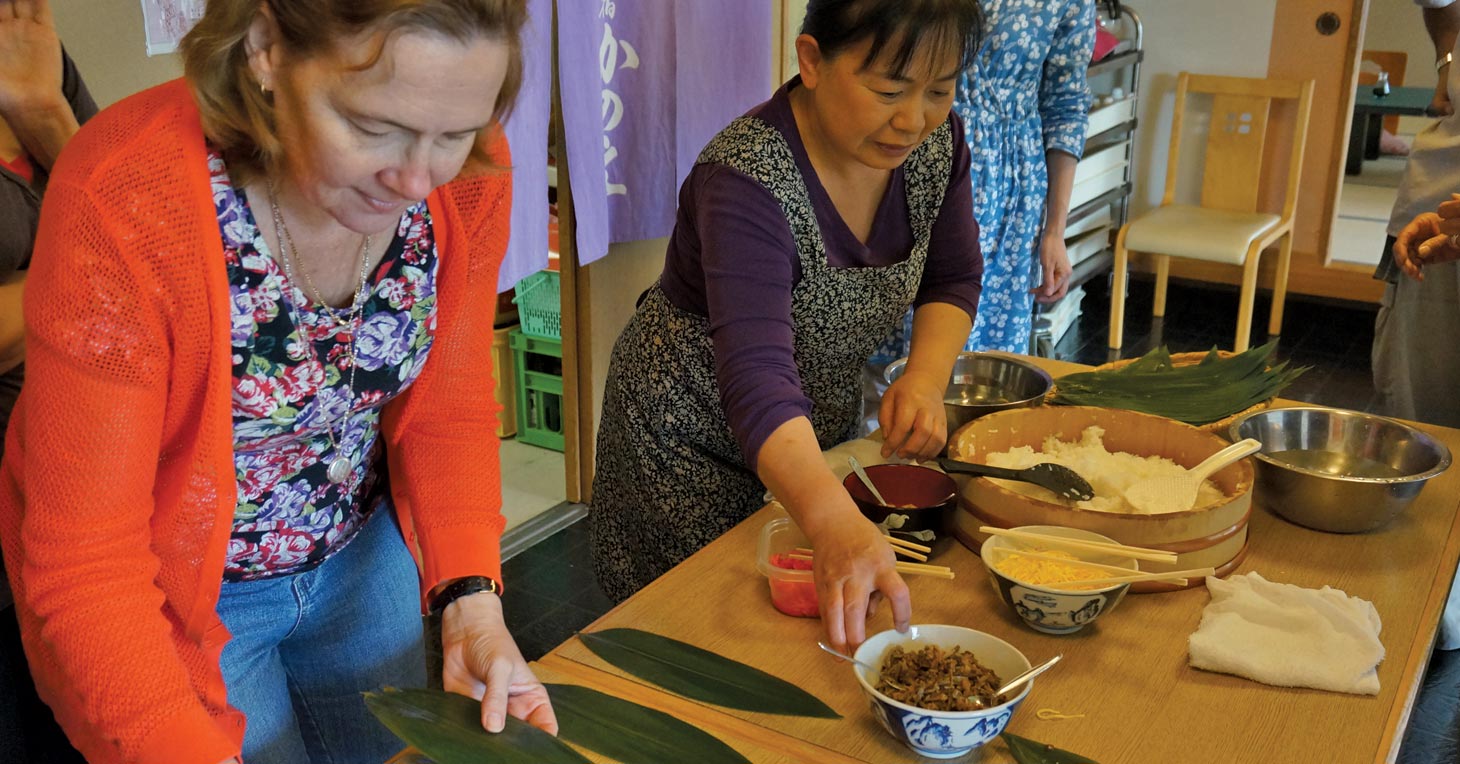 Crowned by the gems of Tokyo, Japan offers some of the best food experiences in the world. For the second year running, Tokyo has taken the Michelin Guide by storm and is officially the world's culinary capital with more stars than any other city. But it's not all about official accreditation - Japan has an amazing array of eateries from the biggest of cities to the smallest of villages, and some like to do things a bit differently.
Here are four unique eating experiences that go beyond the standard sushi conveyor belt:
Catch your own fish
Get that hunter-gatherer feeling before dinner to appreciate your meal all the more. Tokyo's Kameido district is home to Zao, a restaurant designed like a boat where, standing on the deck or the dining floor, customers catch their fish of choice with a net to enable the master to create beautifully prepared sushi and sashimi. No questions about freshness here. Enjoy it sitting on cushions at Japanese tables, overlooking the huge tank of water.
Catch your own noodles
Looking for more excitement than a Pot Noodle? Then try catching noodles with your chopsticks as the chef sends them flying down bamboo shoots of running water. Nagashi somen is a popular summertime dish built around somen: thin stretched noodles served cold with dipping sauce. This interesting eating style is very much a part of Japan's summer traditions and available at restaurants across the country.
Catch the sushi train
While more people are becoming familiar with conveyor belt sushi (kaiten sushi) in the West, it's a tame version of what's offered at Kappa Sushi in Kyoto. Sit down and receive your plates of sushi express-delivered to your table by the model Bullet Train running around the restaurant. Truly fast food and it runs on time.
Waiter with an attitude?
For shocking service - ninja-style - step into a themed restaurant in the Akasaka district of Tokyo and get the ultimate experience in combined dining and entertainment. The restaurant itself is full of hidden nooks and crannies from which ninja waiters jump out at you from every angle. The plucky staff leap out as you walk up the dark alley to the restaurant and then make a bridge appear to get you across the water. When your heart has stopped racing, you might be able to enjoy the food there.

The Gastronomic Adventure self guided trip takes on Japan and its varied specialities across the country. There are a whole host of food experiences including dinner and drinks at a traditional 'Izakaya' pub, soba noodle making classes in Matsumoto, Kaiseki dining at a Kyoto Ryokan and Shyojin Buddhist cuisine at a temple lodging on Mt Koya to name a few.

InsideJapan's tour leaders and guides are able to advise on the best places to eat and drink. InsideJapan Tours can include the food experiences within pre-planned self-guided adventures or sow them into fully-tailored itineraries, with helpful details and cultural hints and tips provided in customers' Info Packs. Staff at the company's Japan office are also available to help with restaurant reservations.