Ring of Fire Aquarium
Osaka's enormous Ring of Fire aquarium makes for a fantastic outing for adults and kids alike.
Osaka boasts one of Japan's most popular aquariums located in the city's harbour area. The aquarium has 15 tanks each representing a different area of the Pacific Ocean rim known as the Ring of Fire. The main central tank is 9 metres deep and is home to a beautiful whale shark. Keep an eye out for the enormously appealing sea otters and the eerie giant spider crabs. The display of jelly fish has won awards for its innovative use of ultra-violet light to illuminate these ghostly organisms.
Be sure to stop in the gift shop on the way out for a chance to pick up an exceedingly cute souvenir of your day out.
Make an Enquiry
For more information email us: [email protected] or call: 303 952 0379
Important notice: We are pleased to be able to offer so many amazing experiences in Japan. However, we are sorry that we can only include these as a part of a full Japan holiday package which includes your accommodation and transport alongside the experiences presented in this section of the web site.

Interested in this Experience? It is included in this tour:
The whole family can get stuck in to Japanese culture with this hands-on activity holiday.

Get stuck in to Japanese culture with this hands-on family activity holiday, taking in the must-see cities of Tokyo, Kyoto and Osaka as well as the beautiful scenery of the Japanese Alps.
Fancy swimming amid a school of hammerhead sharks?

Meet Blakiston's fish owl, the largest owl in the world, which feed on river fish around the Shiretoko Peninsula.

Dive off the coast of Ishigaki Island to see huge Pacific manta rays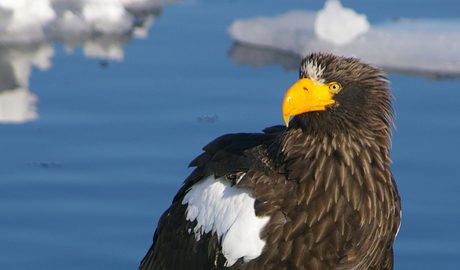 Take a small ice breaker cruise into the ice flows of the Nemuro Straits to photograph Steller's sea eagles fishing for Pacific cod.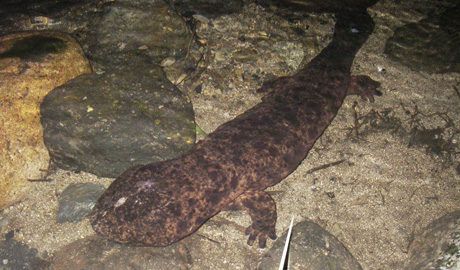 Wade into the clear rivers of remote Tottori Prefecture for a wildlife research experience with Japanese giant salamanders.