Helicopter cruising in Tokyo
There is no better way to appreciate the vastness of Tokyo than by helicopter.
Tokyo is one of the world's largest cities, famous for its neon lit skyline stretching away as far as the eye can see in every direction on coming to an end with the ocean on one side and the mountains on the other. There is no better way to experience the vastness of Tokyo than from the air so why not add a spectacular helicopter cruise over the capital to your Japan holiday?

InsideJapan offer daytime, twilight and night cruises lasting between 10 and 20 minutes as well as charter flights.

When to go: Cruises are available all year round. However, the best views are to be had from mid-October through to mid-April as the lower humidity improves visibility dramatically.

Make an Enquiry
For more information email us: [email protected] or call: 303 952 0379
Important notice: We are pleased to be able to offer so many amazing experiences in Japan. However, we are sorry that we can only include these as a part of a full Japan holiday package which includes your accommodation and transport alongside the experiences presented in this section of the web site.

Helicopter cruising in Tokyo
located in Tokyo
Read more >
There is no better way to see Kyoto's Arashiyama district than from the seat of a jinrikusha rickshaw.

Like hailing a yellow cab in NYC or hanging on for dear life in the back of a Thai tuk tuk, taking a taxi in Japan is a memorable travel experience.

Move over Orient Express - this luxury sleepr train combines beautiful, wood-clad carriages, luxurious cabins and French-Japanese fusion cuisine.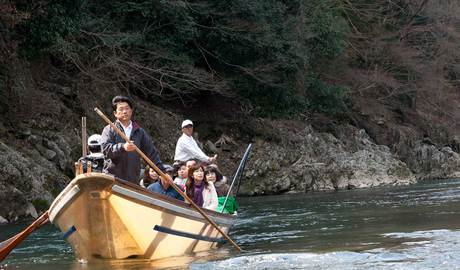 Take a trip down the Hozu River in Kyoto's stunning Arashiyama district.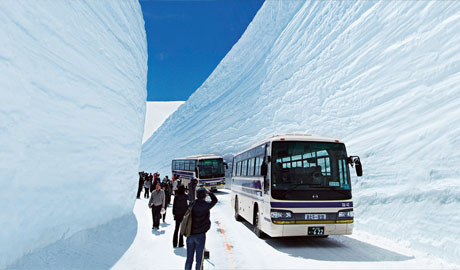 Enjoy stunning vistas while traversing the Japanese Alps via a series of trains, cable cars, trolley buses, ropeways, tunnels and hiking routes.