Izu Peninsula
For those who would like to incorporate a spot of diving into their Japan holiday, but would rather not travel as far as Okinawa or the Ogasawara Islands – the Izu Peninsula is a great option. Just a couple of hours south of Tokyo, the waters surrounding this peninsula teem with coral and marine life more commonly associated with tropical waters – from conger eels to butterfly fish, wrasses, seahorses, dragon morays and more.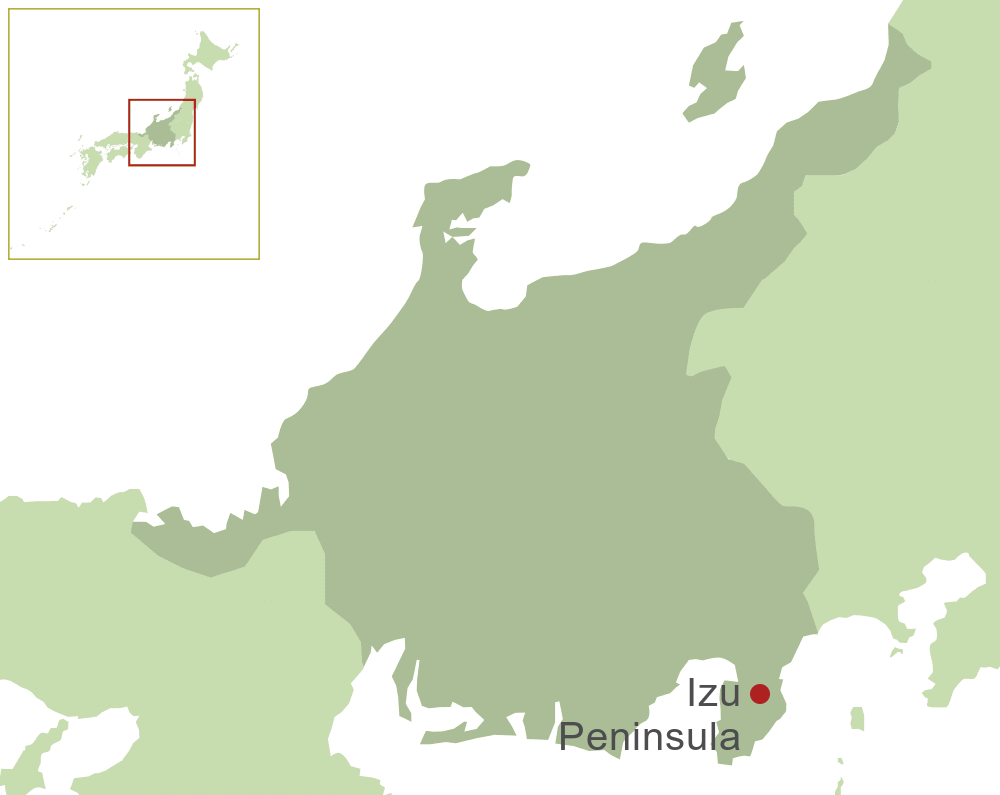 The area lies on a tectonic plate boundary, making it mountainous and prone to earthquakes and volcanic activity - but don't let that put you off! If it weren't for this volcanic propensity, Izu Peninsula would be missing its most popular attraction: hot springs.
The hot spring resorts at Atami, Shuzenji and Ito are Izu Peninsula's primary attraction, but there is plenty more to see and do here. The whole peninsula is part of the Fuji-Hakone-Izu National Park, boasting rolling hills, impressive waterfalls, lakes, parks, and beautiful coastlines suitable for swimming and water sports - not to mention great views of Fuji-san! Many people find that the best way to explore Izu is by motorcycle or bicycle, but there are also ample hiking and mountain-climbing opportunities available.
Not only blessed with natural beauty, Izu is also home to some excellent museums - including the Shimoda History Museum and the MOA Museum of Art, which holds a huge collection including many National Treasures and Important Cultural Properties.
Recommended Accommodation in Izu Peninsula
The following are our favourites from among the western-style hotels and Japanese-style inns of Izu Peninsula.

Featured trips including Izu Peninsula
Tokyo
Izu Peninsula
Kyoto
Ayabe
Tsumago
Matsumoto
Tokyo

Contemplate your reason for being on a philosophical journey around Japan.

13 nights: from US$4030 pp (twin share) Read more >