Latest News
Monday, 6th February 2012

Family Fun in the Land of the Rising Sun InsideJapan Tours' family focus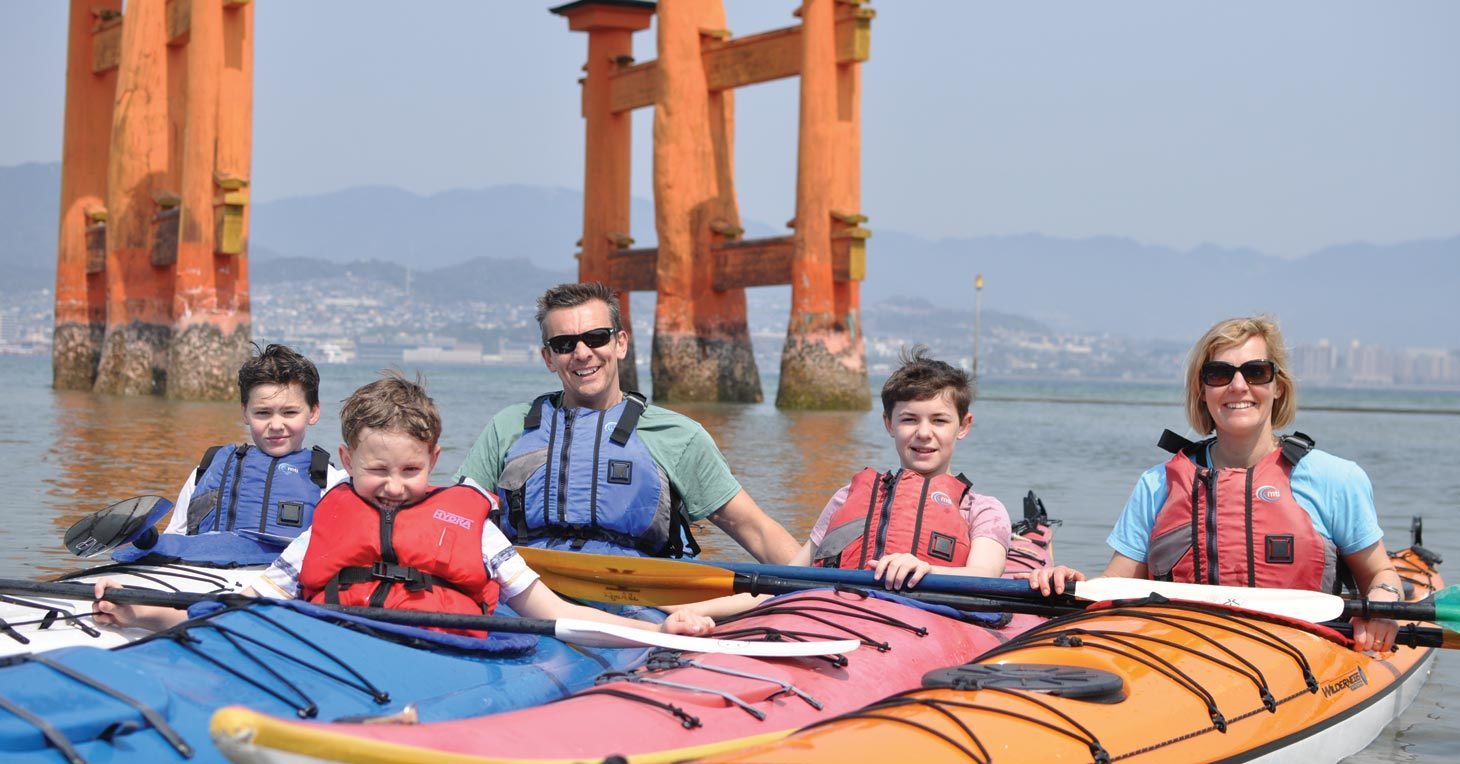 Bright lights in big cities; courteous people and clean streets; bullet trains and cable cars; animation and wild animals; futons on tatami flooring and Japanese kimono; make-your-own pancakes and all-you-can-eat ice cream parlours; fireworks and festivals; Geisha and gizmos; awesome architecture and mammoth department stores; mountains, jungle and tropical beaches, and a whole load more. Japan is a fascinating destination for any family. There are activities to suit all ages and, contrary to common belief, the experience doesn't have to be expensive.
As InsideJapan Tours continues to tailor-make a rising number of family holidays, it has created a dedicated family travel section on its website and launched some family-specific holiday packages.
Click to visit our Japan Family Vacations website theme
Says Co-Director, Alastair Donnelly: "Japan is a joy for all the senses, from the visual highlights of each season, the sounds of the sprawling Tsukiji fish market and the scent of sakura; to pottery-making, paper-folding and teriyaki burgers. With one of the best transport systems in the world and exemplary customer service, travelling in Japan is surprisingly easy and comfortable, and kids will be lavished with attention like mini VIPs."
A range of sceneries and cities:
Japan boasts a vast wilderness in the north, sub-tropical white sand beaches in the south, majestic mountain ranges and impressive national parks. Tokyo is an obvious ?must' with its cat cafés and ninja restaurant, whilst Kyoto offers culture and ancient architecture. From seeing Mt Fuji on a clear day from the cable car in Hakone, to spotting deer and wild monkeys on the sacred island of Miyajima, there are endless unexpected aspects of a visit to Japan.
A range of accommodation:
Traditional Japanese inns lend themselves very well to family stays, with many tatami-floored rooms being large enough to accommodate up to six futons, plus sliding doors to separate one room into two. For self-catering families, 'machiya' townhouses are available in Kyoto, and beach resorts offer villas. For families who prefer a Western-style hotel, many of the larger chains offer inter-connecting rooms.
A range of experiences:
Go to a taiko drumming class one day, Tokyo Disneyland the next, then perhaps learn how to prepare Japanese cuisine, or visit the beating heart of Japanese animation, Studio Ghibli, or try a guided bike tour around Tokyo. Visit Harajuku and see how 'cosplay' (dressing up in character) has gripped the younger generations, and dress up yourself, as a samurai or a Geisha, at the Kyoto Toei Studio Park, used as a set for period dramas.
A range of transport
Getting from one place to another in Japan is an experience in itself. Kick back on the famous bullet train; ride a funicular up a mountain-side; take a tiny train through the hills or enjoy a cable car ride over serene lakes.
InsideJapan Tours has launched three new holiday packages designed to appeal to families, starting at £4,070 (total for two adults, one teenager and one child under twelve). The eight-night Family Express package includes five nights in Tokyo (three nights in traditional Asakusa and two nights neon-lit Shinjuku, both with breakfast), three nights in Kyoto (self-catering in a traditional townhouse machiya), private guiding in both cities, airport transfers and all domestic travel, with a taiko drum lesson in Tokyo and a cookery class in Kyoto. International flights extra