Take a Sea Taxi in Ine
The best way to see the Ine bay is from the water where Sea Taxis depart regularly.
In the Ine bay, there are several small fishing boats that have been converted in to 'Sea Taxis' which were traditionally used by locals as a way to visit their neighbours. It's commonly mentioned that in Ine, more people have boating licenses than driving licenses!


The Sea taxis depart from the centre of town and take you on a 30 minute loop of the bay. It's a chance to see the village from a different perspective and start to understand the local lifestyle and its deep connection with the sea.
Make an Enquiry
For more information email us: [email protected] or call: + 61 7 3186 8800
Important notice: We are pleased to be able to offer so many amazing experiences in Japan. However, we are sorry that we can only include these as a part of a full Japan holiday package which includes your accommodation and transport alongside the experiences presented in this section of the web site.

Experience the old town Tokyo atmosphere in the Shitamachi district.

Take a boat trip to see the mysterious island of Gunkanjima - aka 'Battle Ship Island'.

Take a sobering tour of Hiroshima's Peace Park with a volunteer from an NPO that provides support to A-bomb survivors.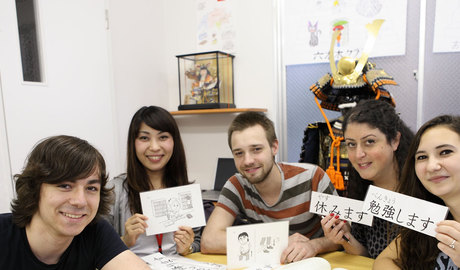 Get your holiday on the right track with a lesson in survival Japanese.