Shogun Tokugawa Ieyasu's mausoleum
Explore the colourful temple complex surrounding the mausoleum of Japan's most successful shogun, Tokugawa Ieyasu
Nikko's grand shrine, Tosho-gu, houses the mausoleum of Tokugawa Ieyasu, founder of Japan's most influential shogunate who ruled Japan for over 250 years until 1868. This era, known as the Edo Period, was characterised by political stability in Japan after the Tokugawa shogun beat almost every other enemy in the land, but also isolation from the international community reducing trade relations to limited interactions with the Dutch and Chinese in the port of Nagasaki. During this time Japanese culture such as the martial arts, philosophy, literature and the tea ceremony flourished.
Tosho-gu is an elaborate complex of more than a dozen temples and shrines in an atmospheric forest setting. Unlike religious structures elsewhere in Japan where simplicity is key, Toshogu features elaborate, colourful wood carvings. The most famous carving is of three wise monkeys and this is where the saying "hear no evil, speak no evil, see no evil" originated.
Make an Enquiry
For more information email us: [email protected] or call: + 61 7 3186 8800
Important notice: We are pleased to be able to offer so many amazing experiences in Japan. However, we are sorry that we can only include these as a part of a full Japan holiday package which includes your accommodation and transport alongside the experiences presented in this section of the web site.

Shogun Tokugawa Ieyasu's mausoleum
located in Nikko
Read more >
Interested in this Experience? It is included in this tour:
Discover Japan's most important monuments on this superior 17-night trip, including the temples of Nikko, Hiroshima's Peace Park, and Himeji Castle.

Discover Japan's most important cultural and historical monuments as you visit the temples of Nikko, the Peace Park at Hiroshima, and Himeji Castle, staying in outstanding accommodation - including a traditional townhouse in Kanazawa and a temple lodging on Mount Koya.
Experience the old town Tokyo atmosphere in the Shitamachi district.

Take a sobering tour of Hiroshima's Peace Park with a volunteer from an NPO that provides support to A-bomb survivors.

Take a boat trip to see the mysterious island of Gunkanjima - aka 'Battle Ship Island'.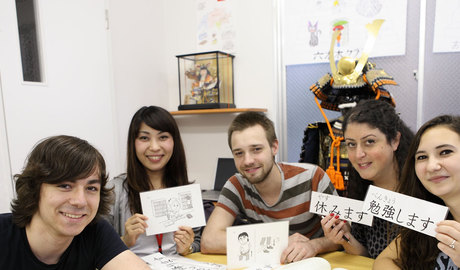 Get your holiday on the right track with a lesson in survival Japanese.