Amanohashidate Sandbar
Nature's masterpiece in Japan. A breathtaking strip of land connecting heaven and earth, offering awe-inspiring views.
The town of Amanohashidate features an impressive, naturally occurring Sandbar that stretches across the Miyazu bay. Visitors to the area will be treated to one of Japan's top three scenic views.

The sandbar can be crossed by foot, bicycle or by boat and there is plenty to do at both ends of the land-bridge. Walking or cycling across will see you wandering through the pine woods that line the sandy coastline of the unique feature. At each end, there are cable cars which you can ascend to get a fuller view of the spectacle as well as shrines and other tourist attractions.

To get the best view of the Sandbar, try turning 180 degrees and looking through your legs to try to make out the image of a serpent winding its way up to the sky. It's a little bit abstract but you can just about make it out if you squint!

Make an Enquiry
For more information email us: [email protected] or call: + 61 7 3186 8800
Important notice: We are pleased to be able to offer so many amazing experiences in Japan. However, we are sorry that we can only include these as a part of a full Japan holiday package which includes your accommodation and transport alongside the experiences presented in this section of the web site.

Amanohashidate Sandbar
located in Amanohashidate
Read more >
Take a boat trip to see the mysterious island of Gunkanjima - aka 'Battle Ship Island'.

Take a sobering tour of Hiroshima's Peace Park with a volunteer from an NPO that provides support to A-bomb survivors.

Experience the old town Tokyo atmosphere in the Shitamachi district.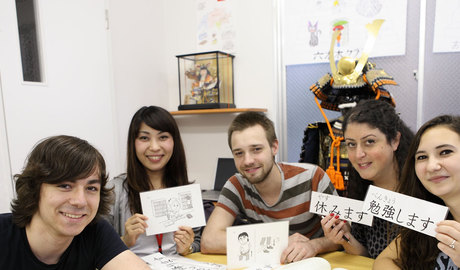 Get your holiday on the right track with a lesson in survival Japanese.