Ine
The village is known for its unique "funaya" boat houses which are a traditional type of wooden house built directly on the water's edge. These houses were historically used as both residences and boat sheds, with the first records of funaya dating back over 200 years.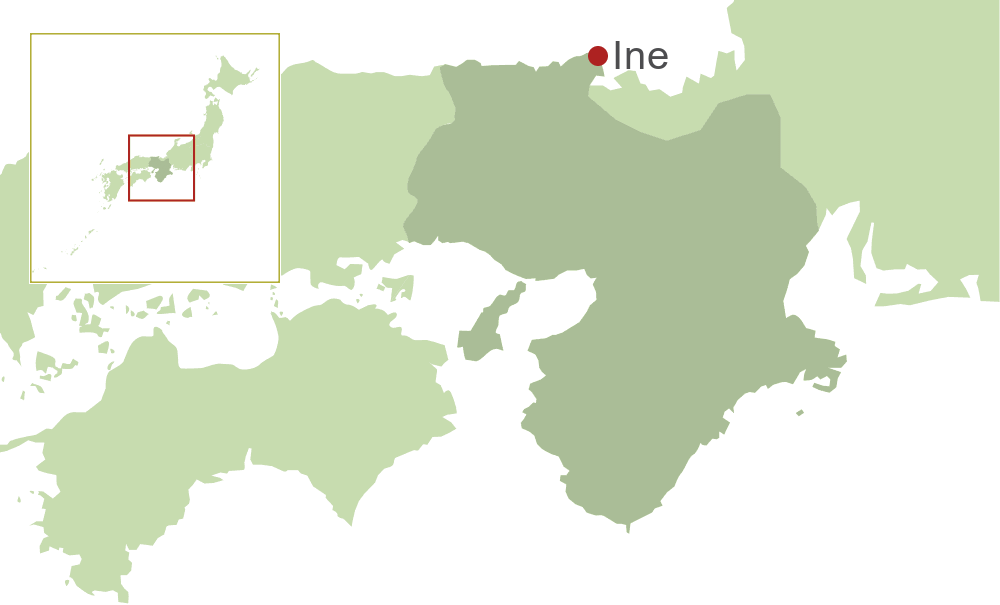 "Ine is a charming fishing village set in the beautiful Ine Bay in northern Kyoto prefecture. What makes this village unusual, even in Japan, are the traditional funaya boathouses that line the waterfront with direct access to the bay. For hundreds of years the funaya have been used to house the wood"
Ine village in Japan is truly a one-of-a-kind destination, recognized as one of Japan's Most Beautiful Villages. Situated along the picturesque waters of Ine Bay in Kyoto Prefecture, this village captivates visitors with its unique charm. What sets Ine apart is its 230 traditional "funaya" boat houses that line the bay, dating back to the Edo period. These boat houses, converted into Japanese inns, living spaces, and quaint cafes, have managed to withstand the test of time, making Ine a living testament to Japan's rich cultural heritage.
The question arises: why have Ine's funaya endured while other coastal towns have succumbed to the ravages of nature? Japan is no stranger to typhoons and the accompanying flooding and destructive winds. However, Ine's geographical location provides it with natural protection. Surrounded by mountains, the village is shielded from the harsh Sea of Japan, which can be particularly unforgiving during winter months with its towering waves. Additionally, the presence of Aoshima, a sacred uninhabited island at the mouth of Ine Bay, helps maintain calm waters and safeguards the boat houses from large tidal fluctuations.
Ine offers a myriad of experiences for visitors to enjoy. Exploring the village on foot or by bike is highly recommended, and the Ine Tourist Association can provide valuable information on bike rentals, e-bike tours, sea taxi tours, sashimi experiences, and fishing opportunities. As a fishing port, the bay remains an integral part of Ine's cultural identity, hosting lively festivals, breathtaking fireworks displays in the Summer, and boasting a world-renowned sake brewery.
Ine village stands as a testament to the harmonious coexistence between its inhabitants and the sea. With its mesmerizing boat houses, breathtaking scenery, and a range of activities to engage in, Ine offers an unforgettable experience that truly sets it apart from anywhere else in the world.
Recommended Accommodation in Ine
The following are our favourites from among the western-style hotels and Japanese-style inns of Ine.

Experiences in Ine
Ine offers a wealth of exciting experiences that will help you get beneath the surface of Japan's fascinating culture. See below for a few of our favourites