Matsushima day trip
Matsushima is one of the prettiest coastal areas in Japan.
Just 30 minutes from Sendai, Matsushima Bay is a lovely day trip and a nice change of pace from busy Sendai City. The bay, which fortunately escaped much damage in the 2011 Tohoku Tsunami, is known in Japan as one of the country's top three scenic views. (Japan does love a list!) Dotted with over 200 islands covered with pine trees it certainly is a scenic spot and a great place for a boat trip which is easy to arrange on arrival.
Make an Enquiry
For more information email us: [email protected] or call: + 61 7 3186 8800
Important notice: We are pleased to be able to offer so many amazing experiences in Japan. However, we are sorry that we can only include these as a part of a full Japan holiday package which includes your accommodation and transport alongside the experiences presented in this section of the web site.

Interested in this Experience? It is included in this tour:
Journey through the lush rural landscapes in Tohoku, a land steeped in tradition and mystery, on this classic two-week itinerary.

When the famous Haiku poet Matsuo Basho set off on his pilgrimage to the North he was to discover rural Japan, a land of lush landscapes and rich in legend. As you journey through the pilgrimage towns of Tohoku you'll experience some of the same Japan as the great poet.
Take a boat trip to see the mysterious island of Gunkanjima - aka 'Battle Ship Island'.

Take a sobering tour of Hiroshima's Peace Park with a volunteer from an NPO that provides support to A-bomb survivors.

Get your holiday on the right track with a lesson in survival Japanese.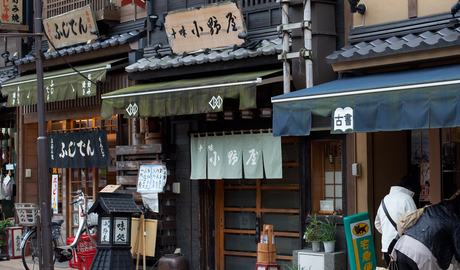 Experience the old town Tokyo atmosphere in the Shitamachi district.