Kiso Valley village stay
Spend a night in a charming, family-run minshuku or village inn in the picture-perfect Kiso Valley.
Deep in the Kiso Valley, in the shadow of Mount Ena and overlooking a checkerboard of rice paddies, lie the historic villages of Magome and Tsumago. These were once important postal towns on the Nakasendo samurai trail linking Matsumoto to the former capital, Kyoto. The villages are beautiful as a huge effort has been made to preserve the Edo Period ambiance. Power lines have been hidden away and cars banned from the main roads during the daytime so that the beautiful, traditional buildings and flag-stone streets can be seen in their true glory.
Accommodation in the villages is in small, family-run minshuku. While a ryokan is a traditional Japanese inn purposely built to accommodate guests, a minshuku is a house later converted for visitors to stay in. For this reason minshuku tend to be smaller and simpler, but still live up to the famed Japanese hospitality. In Tsumago and Magome included minshuku dinners feature home cooked seasonal specialities such as rainbow trout and the odd fried grasshopper!
Make an Enquiry
For more information email us: [email protected] or call: + 61 7 3186 8800
Important notice: We are pleased to be able to offer so many amazing experiences in Japan. However, we are sorry that we can only include these as a part of a full Japan holiday package which includes your accommodation and transport alongside the experiences presented in this section of the web site.

Kiso Valley village stay
located in Tsumago
Read more >
Interested in this Experience? It is included in this tour:
A classic 14-night adventure introducing the traditional side of Japan, from Japanese-style inns to time-honoured cuisine and ancient temples.

Enjoy mountain scenery, tranquil gardens, ancient history and authentic family-run minshuku inns as you tour the traditional districts and ancient historical sites of Japan.
Experience the old town Tokyo atmosphere in the Shitamachi district.

Get your holiday on the right track with a lesson in survival Japanese.

Take a boat trip to see the mysterious island of Gunkanjima - aka 'Battle Ship Island'.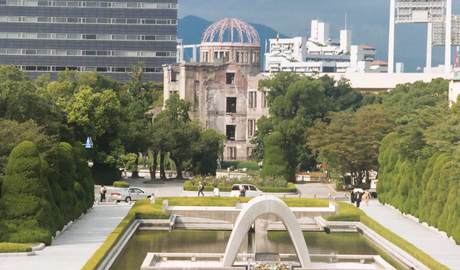 Take a sobering tour of Hiroshima's Peace Park with a volunteer from an NPO that provides support to A-bomb survivors.