Osaka nighttime photography lesson
Transform your photography skills on this very special tour of Osaka by night
While in Osaka, let us set you up with a local professional photographer. No matter your photography experience, having a knowledgeable expert on hand will help you discover the Osaka jungle's most beguiling urban locations and instruct you in achieving the best shots.
The photography tour beings in the early evening just after sunset - all the better for capturing the colourful traffic of Umeda in long exposure shots, as well as the neon billboards and lantern-lit alleys of Nanba. Your guide will lead you to some of Osaka's iconic locations as well as lesser-known spots while offering technical photography guidance and composition tips. You'll also learn how to use a tripod and long exposure to your advantage in low light situations.
For best results, we suggest you use a camera with a wide angle zoom lens such as 18-55mm, as well as manual overrides. A tripod is essential - but we can arrange both tripod and camera hire if requested.
Make an Enquiry
For more information email us: [email protected] or call: + 61 7 3186 8800
Important notice: We are pleased to be able to offer so many amazing experiences in Japan. However, we are sorry that we can only include these as a part of a full Japan holiday package which includes your accommodation and transport alongside the experiences presented in this section of the web site.

Osaka nighttime photography lesson
located in Osaka
Read more >
Interested in this Experience? It is included in this tour:
Travelling by yourself to Japan? Look no further than our Japan Solo itinerary to take all the guesswork and stress out of your holiday planning.

While any of our Self-Guided Adventures can be undertaken by yourself, this trip has been specially designed with solo travellers in mind. We've balanced time for solo discovery with numerous chances to meet fellow travellers and interact with the Japanese in hands-on cultural activities.
Take a boat trip to see the mysterious island of Gunkanjima - aka 'Battle Ship Island'.

Experience the old town Tokyo atmosphere in the Shitamachi district.

Take a sobering tour of Hiroshima's Peace Park with a volunteer from an NPO that provides support to A-bomb survivors.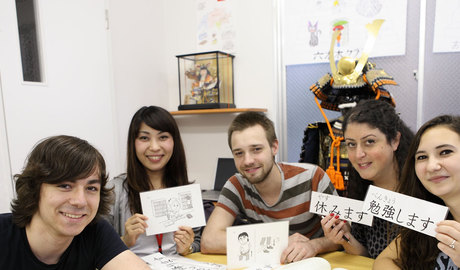 Get your holiday on the right track with a lesson in survival Japanese.