Himeji
The city of Himeji in is rightly famous for its original castle. While many Japanese castles are reconstructions after damage by fire, war and earthquake, Himeji-jo escaped these calamities and remains at is has been since its construction in 1581 by the popular samurai hero, Toyotomi Hideyoshi.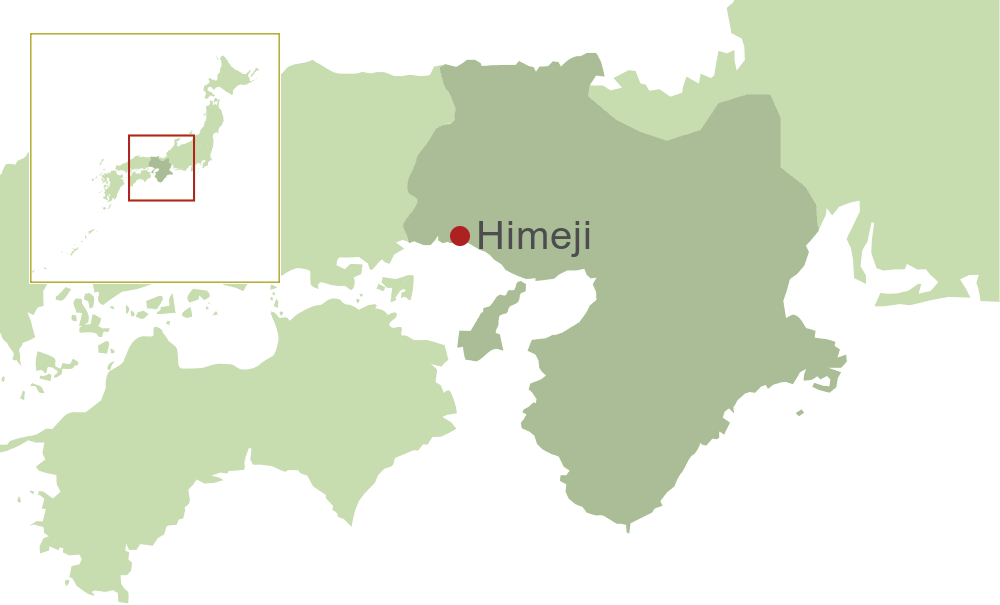 "Having already lived in Japan for a year, I thought I'd seen enough Japanese castles to last a lifetime. I couldn't have been more wrong! I spent an entire day roaming the castle and discovered more about the country's feudal (& a bit of James Bond!) past that I ever did when I was studying Japanese"
Julia Anukam, Travel Consultant
Known as the ?white egret castle' for its brilliant white walls and wing shaped turrets, Himeji-jo exhibits the classic military features of any Japanese castle. A large complex of 83 buildings, the gun emplacements and stone-dropping holes transport you back to the days when warring samurai clans ruled the land. One of Himeji-jo's most important yet never-tested defensive features is the confusing maze of alleys leading up to the main tower or donjon. The sprial shape of the paths and dead ends allowed intruders to be watched and fired on with ease.
If Himeji-jo, now a UNESCO World Heritage site, seems somewhat familiar that may be because the castle appears as Tiger Tanaka's secret ninja training camp in the James Bond film ?You Only Live Twice'. Sadly there are no ninjas at Himeji today, unless you allow your imagination to take over as you scurry up the ladders in the castle donjon fending off attack from your mortal enemy?
Other tourist attractions in Himeji City include Kokoen, a series of nine beautiful Japanese gardens next to the famous castle. Opened in 1992, the gardens reflect the various garden styles of the Edo Era and include a tea ceremony house, a bamboo grove and a flower garden. The perfect spot for a peaceful stroll after all that samurai action!
Travel just 30 minutes from the city centre and you'll find yourself in another famous film location. Engyo-ji Temple atop Mount Shosha served as the backdrop for the Hollywood blockbuster ?The Last Samurai'. A cable car takes visitors to the top of the atmospheric mountain where walking trails through the dense forestation link the ancient wooden temple halls.
Recommended Accommodation in Himeji
The following are our favourites from among the western-style hotels and Japanese-style inns of Himeji.

Weather in Himeji
The Climate Guide for Himeji, Japan is perfect for planning your holiday. Monthly weather averages give the best indication of what the weather is usually like for every month of the year including figures for temperature, rainfall and sunshine.
Jan
Feb
Mar
Apr
May
Jun
Jul
Aug
Sep
Oct
Nov
Dec
Max Daytime Temperature (°C)
8
9
12
18
23
26
30
31
27
22
16
11
Min Night-time Temperature (°C)
0
0
3
8
13
18
22
23
19
13
7
2
Hours of Sunshine (Daily)
4
4
5
6
6
5
6
7
5
5
5
4
Hours of Daylight (Daily)
10
11
12
13
14
14
14
13
12
11
10
10
Heat and Humidity Discomfort
None
None
None
None
None
Low
High
High
Moderate
None
None
None
Days with some Rainfall
17
17
18
15
14
17
17
14
17
13
13
14
Monthly Rainfall (mm)
38
52
90
125
138
202
160
102
211
107
65
30
UV Index (Maximum)
3
4
6
8
9
10
11
10
8
6
3
2
Featured trips including Himeji
Tokyo
Nikko
Kyoto
Mount Koya
Himeji
Hiroshima
Kanazawa
Shirakawago
Tokyo

With a wide range of incredible World Heritage Sites, Japan is the perfect destination for this classic 17-night cultural and historical adventure.

17 nights: from US$4485 pp (twin share) Read more >

Tokyo
Nikko
Kyoto
Mount Koya
Himeji
Hiroshima
Kanazawa
Tokyo

Discover Japan's most important monuments on this superior 17-night trip, including the temples of Nikko, Hiroshima's Peace Park, and Himeji Castle.

17 nights: from US$7566 pp (twin share) Read more >