Ayabe
Ayabe is a pretty little town of 40,000 people in the heart of the Tanba region in the centre of rural Kyoto prefecture.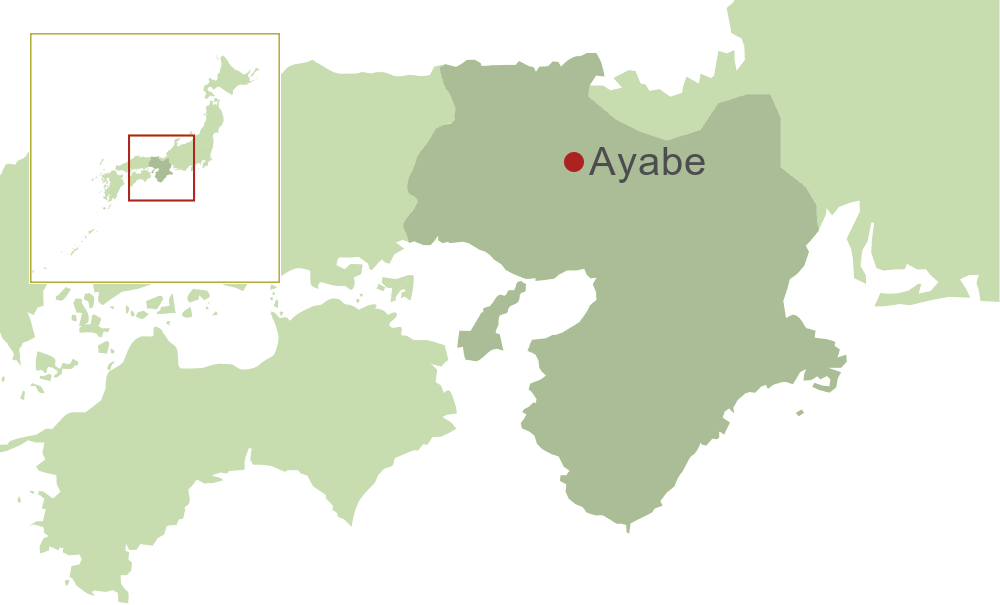 "I actually don't want to tell you about Ayabe, it's that beautiful and unspoiled. It holds a special place in my heart."
Madeleine Bromige, Japan Product Executive
Little visited by Western tourists, the countryside around Ayabe is well worth exploring for its picturesque scenery: lush rice paddies, forests and beautifully preserved minka or traditional farm houses. The region is known as 'Kyoto's kitchen' thanks to the large variety of food and drink produced here including mushrooms, wild boar, river fish and sake.
Recommended Accommodation in Ayabe
The following are our favourites from among the western-style hotels and Japanese-style inns of Ayabe.

Experiences in Ayabe
Ayabe offers a wealth of exciting experiences that will help you get beneath the surface of Japan's fascinating culture. See below for a few of our favourites
Featured trips including Ayabe
Tokyo
Izu Peninsula
Kyoto
Ayabe
Tsumago
Matsumoto
Tokyo

Contemplate your reason for being on a philosophical journey around Japan.

13 nights: from US$4030 pp (twin share) Read more >