Shirahama
Shirahama is home to one of Japan's best white sand beaches and is a great destination for relaxing by the sea. There are boat trips into the bay with scuba diving or snorkeling available as well as fishing trips. There are two golf courses nearby and tennis courts are available for hire.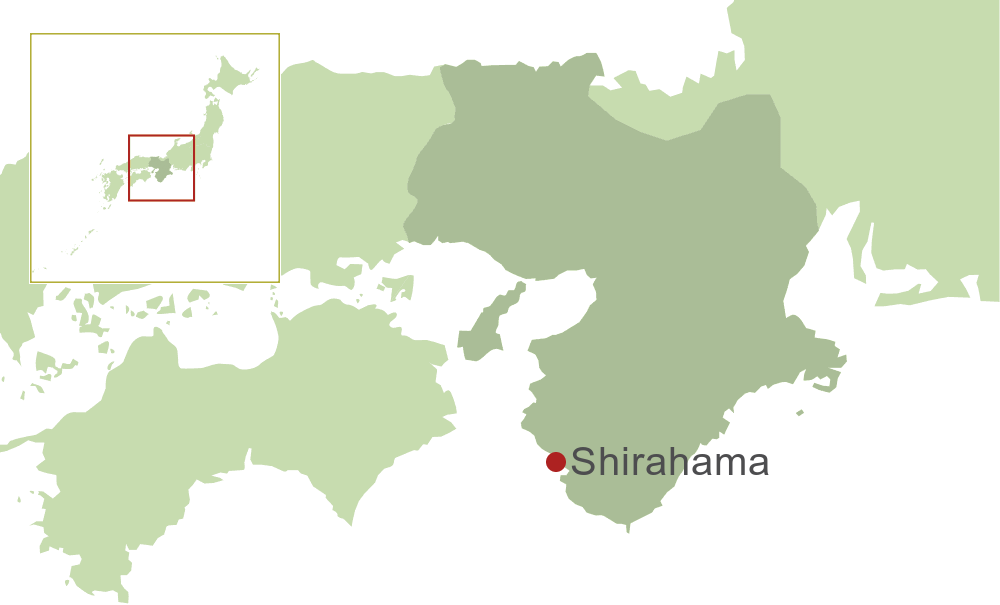 "Shirahama well deserves its kanji characters which literally translate as 'white sand'. Come here for an onsen beach break Japanese style"
Claire Brothers, Sales Team Leader
Weather in Shirahama
The Climate Guide for Shirahama, Japan is perfect for planning your holiday. Monthly weather averages give the best indication of what the weather is usually like for every month of the year including figures for temperature, rainfall and sunshine.
Jan
Feb
Mar
Apr
May
Jun
Jul
Aug
Sep
Oct
Nov
Dec
Max Daytime Temperature (°C)
10
10
14
19
22
25
29
30
27
22
17
13
Min Night-time Temperature (°C)
3
3
6
11
15
19
23
24
21
15
10
5
Hours of Sunshine (Daily)
5
5
6
6
6
5
6
7
5
5
5
5
Hours of Daylight (Daily)
10
11
12
13
14
14
14
13
12
11
10
10
Heat and Humidity Discomfort
None
None
None
None
None
Low
High
High
Moderate
None
None
None
Days with some Rainfall
14
15
17
16
16
18
18
17
18
15
13
12
Monthly Rainfall (mm)
68
82
125
180
205
296
228
209
301
176
133
62
UV Index (Maximum)
3
4
6
8
9
10
11
10
8
6
4
3