Totsukawa Onsen
At the southern tip of Nara Prefecture, deep in a densely forested valley, sits Totsukawa Onsen nestling in a curve in the river. The village has an abundance of hot springs, so the best thing to do here is eat a hearty ryokan meal, then sit back & relax in an onsen bath gazing at the stars above.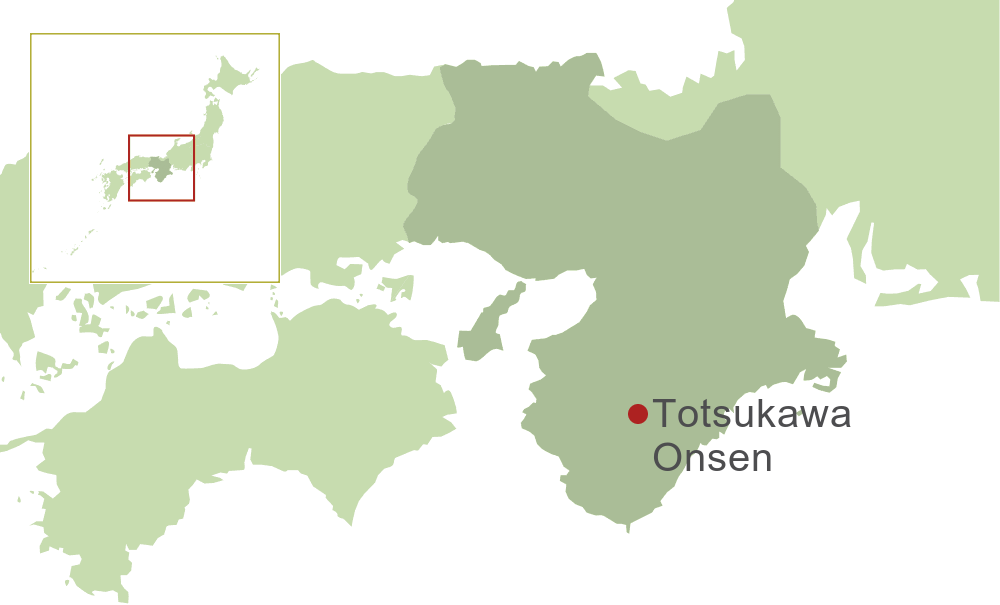 "Venture across the pedestrian suspension bridge at Totsukawa Onsen for views of lush, mountainous countryside in Nara Prefecture"
Totsukawa is most famous for its dramatic foot bridge. The 54m high and 297m long steel-wire suspension bridge was constructed in 1954 after villagers donated USD 3,000 per household in an effort to boast the area's fortunes through tourism. The bridge is certainly stunning and not for the faint-hearted!
Other sights worth a look are the 32m tall waterfall, Sasanotaki, which translates as ?the waterfall of the bamboo grass'. Totsukawa is said to boast the clearest water in Nara Prefecture. To the south-east of the village sits Tamaki Shrine atop the mountain of the same name. The shrine is surrounded by ancient cedar trees, one more than 3,000 years old.