Kobe
Kobe must be Japan's most attractive city; gleaming modern streets, a welcoming international atmosphere and stunning night time views of the busy port. There's little in the way of tourist attractions, but Kobe is a real working Japanese city with great shopping and fantastic cuisine.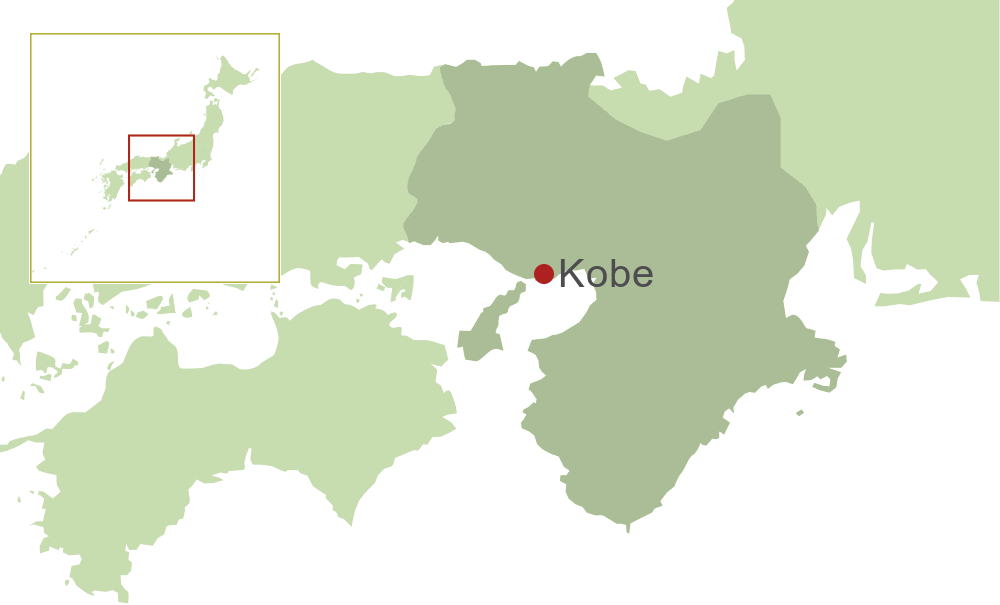 "Kobe, is a truly cosmopolitan city which has close ties with countries all around the world due to the busy port. Foreign visitors are therefore a common and welcome sight to the residents"
Harry Sargant, Marketing & Agents Manager
It's hard to imagine that only in 1995, more than 6,000 residents lost their lives in the Great Hanshin-Awaji Earthquake. Today there is little sign of the massive destruction that took place in just 20 seconds at 5.46am on January 17th that year. Yet Kobe will never forget this terrible tragedy and a visit to the earthquake museum is highly recommended.
Kobe was one of the first Japanese ports to open to foreign trade in 1868 and it was here that Japan got its first taste of football, golf and beef! Today Kobe beef is world famous. Other culinary delights include fresh fish such as sea bream and octopus from the nearby Akashi Kaikyo Channel, which is spanned by the world's largest suspension bridge.
Kobe's early introduction to foreign influences gives it a cosmopolitan air unrivalled in Japan. Churches, mosques and synagogues sit comfortably together and the lively Chinatown, Nankin-machi, is well worth exploring.
Wedged between the mountains and Osaka Bay, wherever you wander in Kobe you'll never be far from the sea. Along the waterfront, Harbourland and the artificial islands of Port Island and Rokko Island are best visited at night. Recent harbour developments include the futuristic architecture of the maritime museum, ferris wheel and the glowing red Port Tower. Down town Sannomiya is the best place for shopping and partying, and a trip up the surrounding mountains by cable car offers unbeatable panoramas.
Experiences in Kobe
Kobe offers a wealth of exciting experiences that will help you get beneath the surface of Japan's fascinating culture. See below for a few of our favourites
Weather in Kobe
The Climate Guide for Kobe, Japan is perfect for planning your holiday. Monthly weather averages give the best indication of what the weather is usually like for every month of the year including figures for temperature, rainfall and sunshine.
Jan
Feb
Mar
Apr
May
Jun
Jul
Aug
Sep
Oct
Nov
Dec
Max Daytime Temperature (°C)
8
8
12
18
23
26
30
31
27
21
16
11
Min Night-time Temperature (°C)
1
1
3
8
13
18
22
23
19
13
8
3
Hours of Sunshine (Daily)
4
4
5
6
6
5
6
6
5
5
4
4
Hours of Daylight (Daily)
10
11
12
13
14
14
14
13
12
11
10
10
Heat and Humidity Discomfort
None
None
None
None
None
Low
High
High
Moderate
None
None
None
Days with some Rainfall
19
19
20
16
15
18
17
15
17
14
14
16
Monthly Rainfall (mm)
45
59
98
127
142
207
171
98
186
107
68
35
UV Index (Maximum)
3
4
6
8
9
10
11
10
8
6
3
2