Latest News
Monday, 3rd March 2014

Festival Season in Japan: double your listening pleasure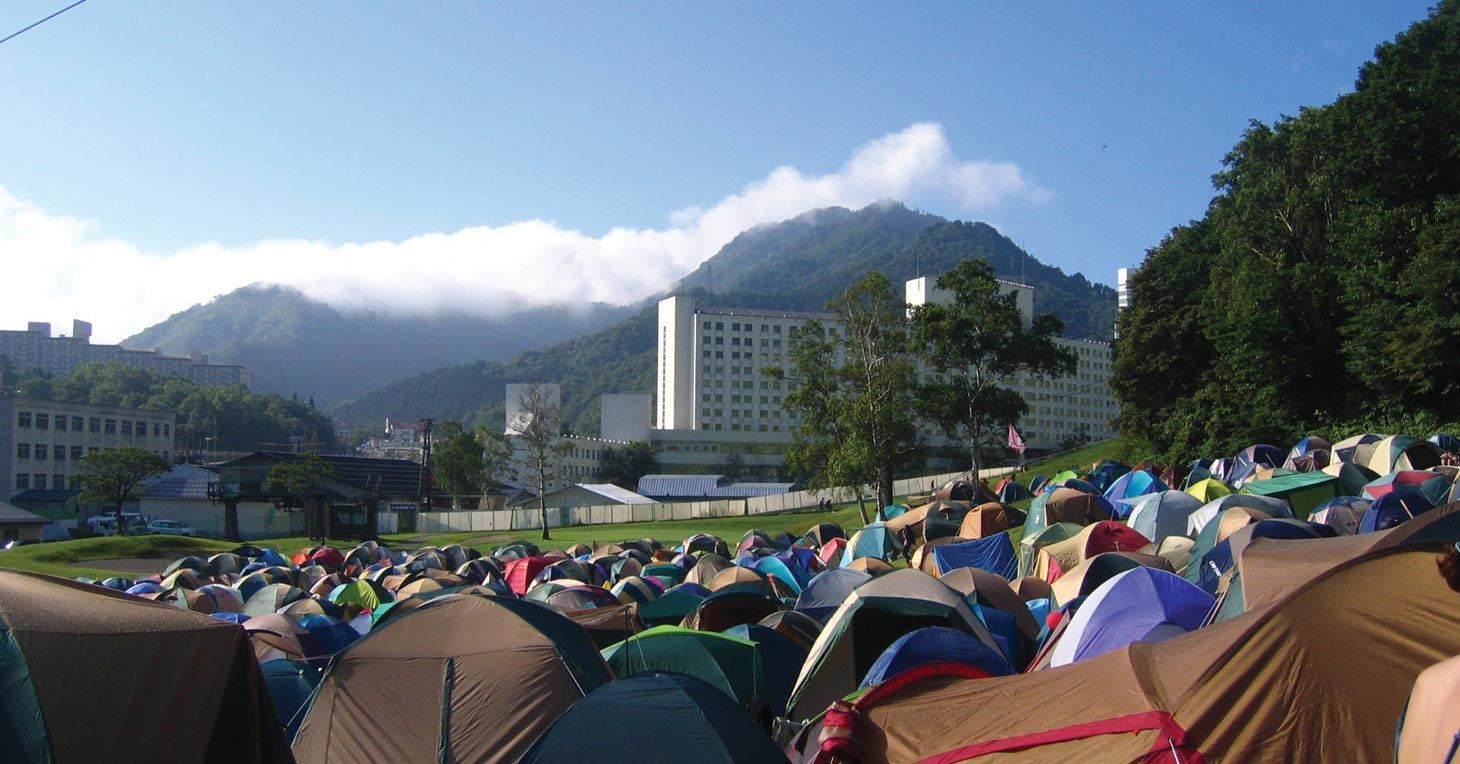 Summertime in Japan means festival season, from local cultural events to large music festivals of international acclaim. Fuji Rock, set in the foothills of Mt Naeba (25-27 July), and Summer Sonic, which takes place in Tokyo and Osaka (16-17 August), are two of the best music events and can be experienced to the full through expertly-designed packages from InsideJapan Tours.
Having moved from its original location at the base of Mt Fuji, Fuji Rock has grown in size and popularity since its inception in 1997, attracting some of the biggest names in world music from Coldplay to Eminem amongst a whole host of Japanese bands, DJ's and performers.

Summer Sonic promises including internationally recognised names such as Queen, Robert Plant and Arctic Monkeys and Fuji Rock brings in the likes of Arcade Fire, Basement Jaxx and the Manic Street Preachers. Both festivals make for a great atmosphere, but Fuji Rock is considered to be one of the best all round festival experiences in the world - Japan's Glastonbury.
One of the cleanest and greenest music festivals in the world, Fuji Rock is also perhaps the only music festival with a cable car to the top of a mountain giving an impressive birds-eye view of the action below. And it offers festival luxury with all-night natural hot spring baths and excellent food reasonably-priced. There are no queues to buy drinks and no rubbish to speak of either.
InsideJapan Tours' seven night Fuji Rock Festival 2014 package includes three nights' hotel accommodation with breakfast in Tokyo's Shinjuku district, three-day festival tickets, camp site ticket, tent and sleeping mats (delivered to site), all transfers by train within Japan and InsideJapan Tours' invaluable Info-Pack, for £840 pp.
InsideJapan Tours can offer tailored trips with tickets for the Summer Sonic Festival and during the summer months can tailor a trip around the festival to take a climb up Mt Fuji.

Related news stories:
Enjoy a fireworks festival in Japan this summer (22nd July 2014)