Sapporo snow festival
Magical winter festival surrounding huge snow sculptures several stories high.
The Sapporo Yuki Matsuri or snow festival is one of the best reasons to visit Japan in winter. People flock in their tens of thousands from all over the world to see huge ice and snow sculptures which fill the squares of Odori Park in the centre of the city. Teams from across Japan spend weeks carving the sculptures from snow brought down from the mountains surrounding the city, carefully rendering sparkling white prehistoric animals, Disney characters and famous sights such as the Egyptian pyramids, Angkor temples and Matsumoto castle.

As dusk falls the sculptures are lit up with an array of colourful spot lights. Hot sake and mulled wine warms the visiting crowds or why not try a white Russian cocktail whipped up by Sapporo students at one of the ice bars? All the usual Japanese festival food is available including yakitori chicken skewers, okonomiyaki pancakes and takoyaki octopus balls, but as this city is famous for it's seafood don't miss the winter speciality: crab nabe hot-pot.

Buses take visitors to the festival's second site away from the city centre. Fun for children and young-at-heart adults, here you can explore a snow maze, take a toboggan ride, build a snowman, join an organised snow ball fight or carve a cup from a block of ice. A fantastic festival with so much to see and do, day and night.
When to go:
The Snow Festival takes place at the beginning of February each year. Accommodation during this time is at a premium so if you wish to attend you will need to book early. Our Winter Highlights Small Group Tour also includes 3 days in Sapporo for the snow festival.
Make an Enquiry
For more information email us: [email protected] or call: + 61 7 3186 8800
Important notice: We are pleased to be able to offer so many amazing experiences in Japan. However, we are sorry that we can only include these as a part of a full Japan holiday package which includes your accommodation and transport alongside the experiences presented in this section of the web site.

Interested in this Experience? It is included in this tour:
Japan in the winter is a magical destination, blanketed in snow and free from the crowds that throng the cultural hotspots in summer.

From incredible snowy landscapes and rare birds in Hokkaido to snow monkeys and cultural treasures on Honshu; this tour demonstrates the myriad attractions of the winter season on Japan's two largest islands.
Takayama comes alive in mid-April and mid-October for their annual festivals.

Gigantic illuminated floats take to the streets of Aomori every August.

The most famous of all Japan's festivals, the Gion Matsuri dates back to 898.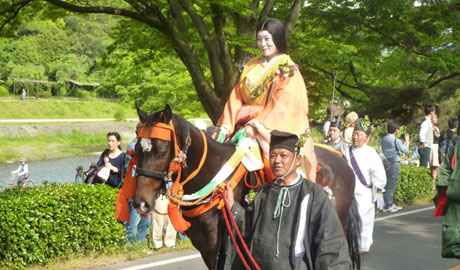 A stately procession of Kyotoites and animals re-enacts the delivery of the Emperor's message to two of Kyoto's most important shrines.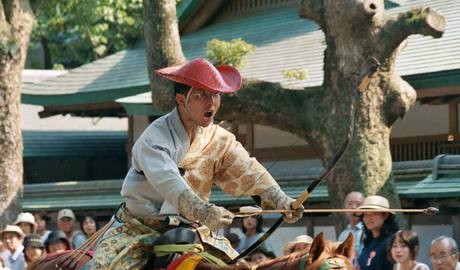 Witness the incredible martial art of horseback archery as the spirit of the samurai lives on.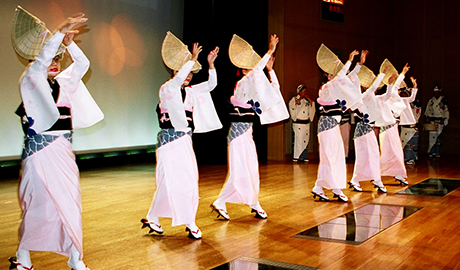 Head to Tokushima for the most famous and boisterous of Shikoku's summer dance festivals.