Nebuta festival
Gigantic illuminated floats take to the streets of Aomori every August.
The sleepy northern town of Aomori comes alive for the Nebuta Matsuri (festival), a week-long celebration in early August, one of Japan's most famous festivals. As darkness falls, huge illuminated floats are pulled through the streets by armies of local people. Crafted from coloured rice-paper, huge images of demons, warriors and horses bear down on the crowds below as the floats are rocked, spun and raced through the town. Hundreds of dancers follow the floats, to a cacophony of bells, flutes and drums. On the last night of the festival the floats are loaded onto boats and floated out to sea against the backdrop of a spectacular firework finale!
When to go: The festival takes place annually from 2nd to 7th August. The main days are 2nd to the 6th when the night time illuminations provide the spectacular backdrop to the festivities. On the 7th there are day time celebrations all finished off with an incredible firework display over the harbour after dark.

Be sure to book early if you wish to attend this incredible event. Accommodation is at a premium and close to the time is impossible to come by.
Make an Enquiry
For more information email us: [email protected] or call: + 61 7 3186 8800
Important notice: We are pleased to be able to offer so many amazing experiences in Japan. However, we are sorry that we can only include these as a part of a full Japan holiday package which includes your accommodation and transport alongside the experiences presented in this section of the web site.

The most famous of all Japan's festivals, the Gion Matsuri dates back to 898.

Takayama comes alive in mid-April and mid-October for their annual festivals.

Head to Tokushima for the most famous and boisterous of Shikoku's summer dance festivals.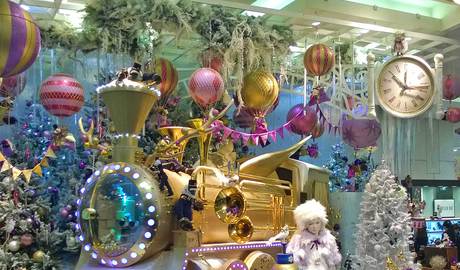 The Japanese have their own unique take on Christmas.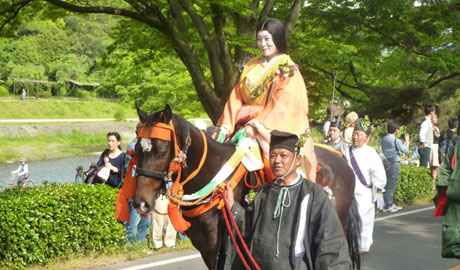 A stately procession of Kyotoites and animals re-enacts the delivery of the Emperor's message to two of Kyoto's most important shrines.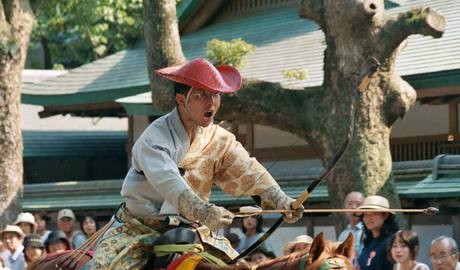 Witness the incredible martial art of horseback archery as the spirit of the samurai lives on.