Festival of the Ages
In October Kyoto stages a gracious parade of citizens wearing period costumes reflecting the city's mighty history.
The last of Kyoto's three most important annual festivals takes place in October and dates back to 1868 when the capital city and therefore the Emperor moved from Kyoto to Tokyo. Fearing that Kyoto's former glory would be lost forever, the citizens
built Heian Shrine to honour the Emperor and staged the first Jidai Matsuri. Literally ?the festival of the ages', today 2,000 Kyoto citizens take part in the 2km procession dressed in traditional costumes that reflect the various ages of Kyoto's mighty history. This time honoured event offers a unique glimpse into the Kyoto psyche; among the skyscrapers and modern businesses, traditional Japanese culture is fiercely maintained.
InsideJapan can arrange reserved seat tickets in a prime spot on the procession route so you can enjoy the festival in comfort with a perfect view.
When to go: This festival takes place on 22nd October every year.

Make an Enquiry
For more information email us: [email protected] or call: + 61 7 3186 8800
Important notice: We are pleased to be able to offer so many amazing experiences in Japan. However, we are sorry that we can only include these as a part of a full Japan holiday package which includes your accommodation and transport alongside the experiences presented in this section of the web site.

Takayama comes alive in mid-April and mid-October for their annual festivals.

Witness the incredible martial art of horseback archery as the spirit of the samurai lives on.

Gigantic illuminated floats take to the streets of Aomori every August.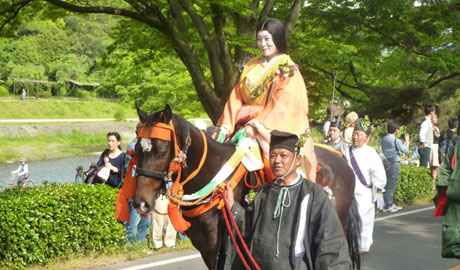 A stately procession of Kyotoites and animals re-enacts the delivery of the Emperor's message to two of Kyoto's most important shrines.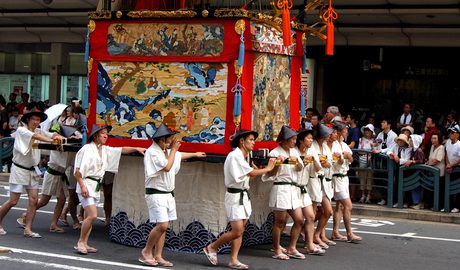 The most famous of all Japan's festivals, the Gion Matsuri dates back to 898.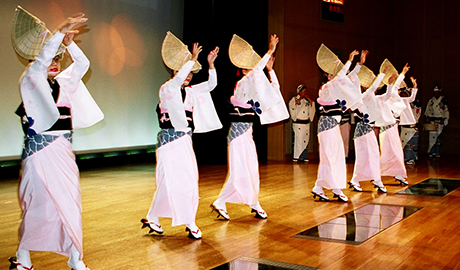 Head to Tokushima for the most famous and boisterous of Shikoku's summer dance festivals.