Obon & the Daimonji bonfire festival
In Kyoto, the Obon festival climaxes with the lighting of giant bonfires to guide the ancestors back to the spirit world.
Every August for 500 years the festival of Obon, an ancient Buddhist tradition to honour the dead, takes place throughout Japan. For three days in August it is believed that the spirits of the ancestors come down to earth to visit family altars. Obon has evolved into a family reunion and companies give workers time off to travel to their home towns to visit family graves.

Kyoto boasts the most visually impressive spectacle of Obon: the lighting of five mountain bonfires at 8pm on August 16th. The daimonji fires, in the shape of kanji characters measuring up to 160m wide, are lit one by one by Kyoto monks. It's believed that the lights help guide the ancestors back to the spirit world. Down on street level Kyotoites dressed in their best yukata (summer kimono) line the river banks at Demachiyanagi to see the fires and enjoy festival snacks and beers.
This is one of the most spectacular sights of the summer in Japan. Ask your consultant to recommend the best places to see the festival or if you would like an extra special experience with an exclusive viewing position then let us know and we will talk to some of our local contacts.
When to go: The lighting of the bonfires takes place every year on August 16th at 8pm, although we recommend arriving earlier to ensure you get a good spot.
Make an Enquiry
For more information email us: [email protected] or call: + 61 7 3186 8800
Important notice: We are pleased to be able to offer so many amazing experiences in Japan. However, we are sorry that we can only include these as a part of a full Japan holiday package which includes your accommodation and transport alongside the experiences presented in this section of the web site.

Obon & the Daimonji bonfire festival
located in Kyoto
Read more >
Takayama comes alive in mid-April and mid-October for their annual festivals.

The most famous of all Japan's festivals, the Gion Matsuri dates back to 898.

A stately procession of Kyotoites and animals re-enacts the delivery of the Emperor's message to two of Kyoto's most important shrines.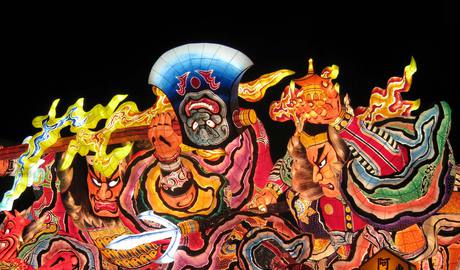 Gigantic illuminated floats take to the streets of Aomori every August.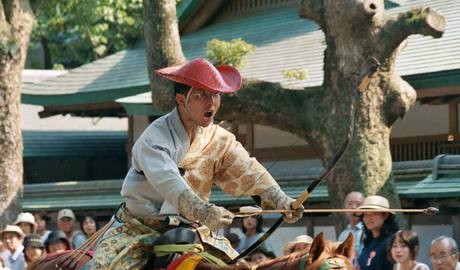 Witness the incredible martial art of horseback archery as the spirit of the samurai lives on.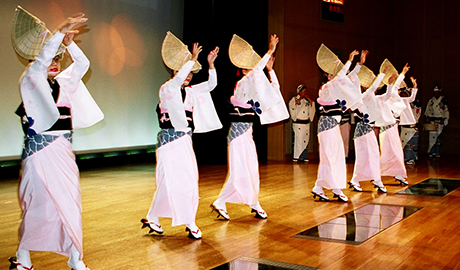 Head to Tokushima for the most famous and boisterous of Shikoku's summer dance festivals.