Shirakawago Doburoku festival
A harvest festival Japanese style! Expect prayers, singing and dancing aided by copious amounts of home brew.
The World Heritage village of Shirakawago deep in the heart of the Hakusan National Park is one of Japan's classic sites to visit with its large number of original gassho zukkuri houses and old Japan atmosphere. Tourism and farming are the main industries here and with hundreds of thousands of visitors (mostly day-trippers) every year there is little time to sit back and relax.
However, quiet as this town is most of the year, the residents know how to put on a great time. Every year between October 14th and 19th, Shirakawago turns out its best for the Doburoku Festival. Across most of Japan, home-brewed alcohol is banned, however the people of this town have special permission to produce an unrefined type of sake. Unlike refined sake that you might find elsewhere in Japan, doburoku is white colored, thick, and very sweet.
During the festival, this home-brew is offered to the local mountain gods in thanks for their protection and with prayers for a good harvest. After the offerings though, there is plenty left over! The locals will happily share their Doburoku with you and invite you to join their celebrations, including songs, dancing, and niwaka (improvised buffoonery). As an extra bonus, you may like to find a front-row spot for the Shishimai Lion Dancers so that the Lion can nibble at your head - a sign of good luck.
Doburoku Matsuri is a great chance to enjoy a local Japanese festival that has changed little through the waves of time and make a few local friends along the way.
When to go: Doburoku Matsuri takes place between 14th and 19th October each year. The main celebrations are on 14th and 15th, centred around Shirakawa Hachiman Shrine in the Ogimachi district.
Make an Enquiry
For more information email us: [email protected] or call: + 61 7 3186 8800
Important notice: We are pleased to be able to offer so many amazing experiences in Japan. However, we are sorry that we can only include these as a part of a full Japan holiday package which includes your accommodation and transport alongside the experiences presented in this section of the web site.

Shirakawago Doburoku festival
located in Shirakawago
Read more >
A stately procession of Kyotoites and animals re-enacts the delivery of the Emperor's message to two of Kyoto's most important shrines.

Witness the incredible martial art of horseback archery as the spirit of the samurai lives on.

Head to Tokushima for the most famous and boisterous of Shikoku's summer dance festivals.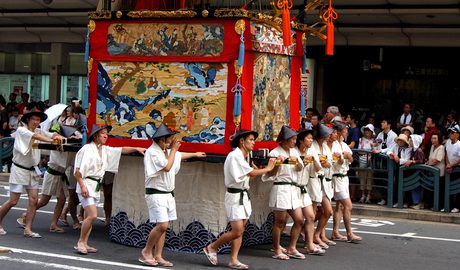 The most famous of all Japan's festivals, the Gion Matsuri dates back to 898.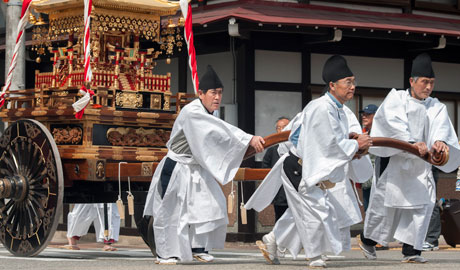 Takayama comes alive in mid-April and mid-October for their annual festivals.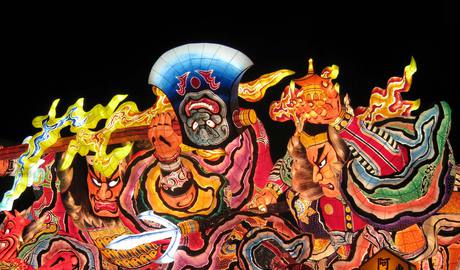 Gigantic illuminated floats take to the streets of Aomori every August.