Odawara
Located on the Tokaido Shinkansen line 40 minutes from Tokyo, Odawara was formerly one of the most powerful cities in all of Japan with Odawara Castle being a key strategic point during the Warring States Period (16th Century).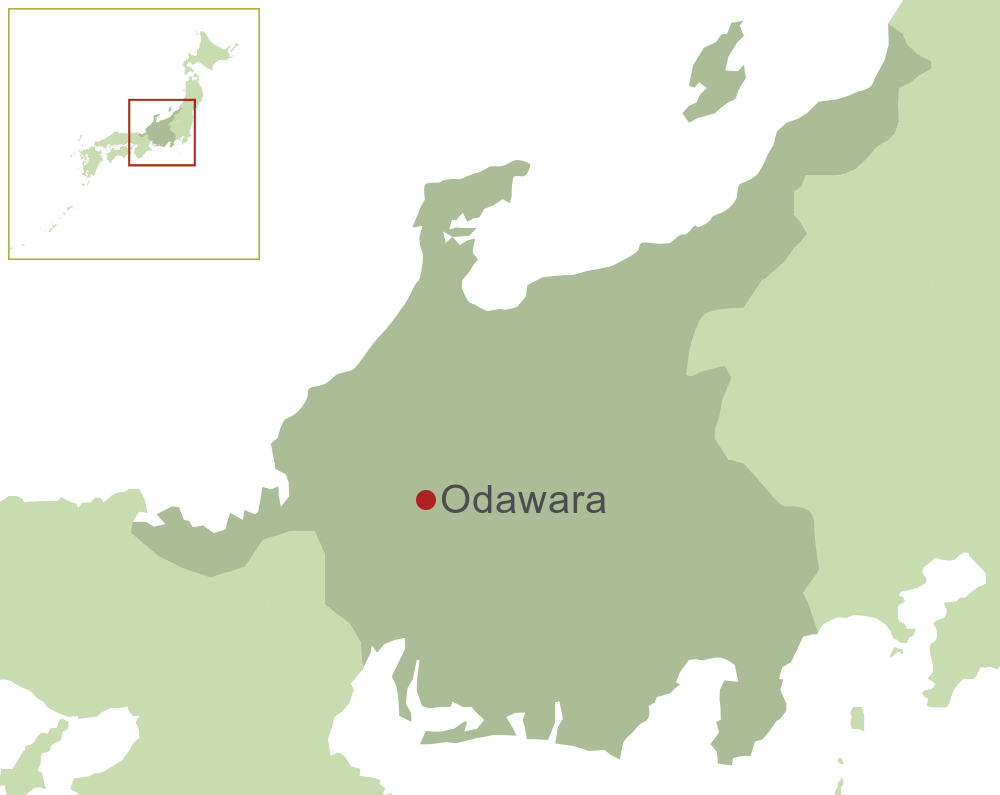 "Although today Odawara is mainly used by tourists as a gateway to the Hakone National Park, it is a city with a long and fascinating history and a visit to the castle is well worth the time"
Alastair Donnelly, Director
Weather in Odawara
The Climate Guide for Odawara, Japan is perfect for planning your holiday. Monthly weather averages give the best indication of what the weather is usually like for every month of the year including figures for temperature, rainfall and sunshine.
Jan
Feb
Mar
Apr
May
Jun
Jul
Aug
Sep
Oct
Nov
Dec
Max Daytime Temperature (°C)
9
9
12
17
21
24
27
29
25
20
16
11
Min Night-time Temperature (°C)
0
0
3
8
12
17
20
21
18
13
7
2
Hours of Sunshine (Daily)
6
6
6
5
6
4
5
6
4
4
5
6
Hours of Daylight (Daily)
10
11
12
13
14
14
14
13
12
11
10
10
Heat and Humidity Discomfort
None
None
None
None
None
None
Moderate
Moderate
Low
None
None
None
Days with some Rainfall
10
12
17
16
15
20
19
16
19
16
12
9
Monthly Rainfall (mm)
58
76
155
156
156
226
211
218
264
188
106
43
UV Index (Maximum)
3
4
6
8
9
10
10
10
8
6
3
2