Kaga Onsen
Encompassing four hot spring towns not far from the historic city of Kanazawa, Kaga Onsen is a wonderful place to discover Japan's traditional heart.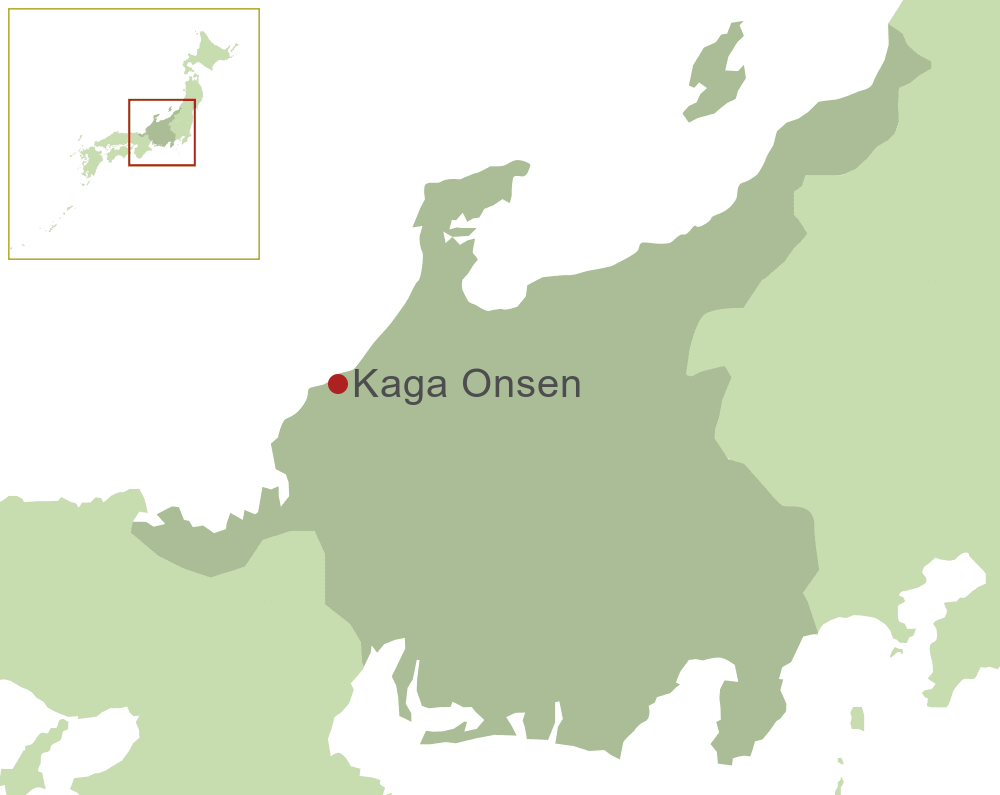 The name Kaga Onsen refers to an area to the south of Kanazawa, and includes the towns of Yamashiro, Yamanaka, Katayamazu and Awazu. Hot springs were discovered in the area over 1,300 years ago, and since then have played an important role in the growth and culture of the region.
Visitors to Kaga Onsen come to spend the night at the local ryokan: traditional inns typified by their tatami mats, futon bedding, sliding paper screen doors, elaborate cuisine and hot-spring baths. Though all the ryokan in Kaga Onsen now have their own hot-spring baths (onsen), at the centre of each town still stands a soyu, or public bath, originally built for guests at inns that didn't have baths. The soyu are still popular among tourists and residents today.
Kaga Onsen lies close to Mount Hakusan, one of Japan's three sacred mountains (alongside Mount Fuji and Mount Tateyama). The Hakusan White Road snakes through the mountains here, offering spectacular views over the countryside, and Mount Hakusan's main temple, Natedera, has wonderful grounds with caves, steps carved into the rocky mountainside, and an ornate bell tower - all set within beautiful woodland.
Recommended Accommodation in Kaga Onsen
The following are our favourites from among the western-style hotels and Japanese-style inns of Kaga Onsen.