Norikura
Situated on the magnificent Skyline Road, the highest in Japan, this alpine village has some spectacular views, lots of hiking trails, summer skiing at Daisekkei, and a great collection of hot spring baths.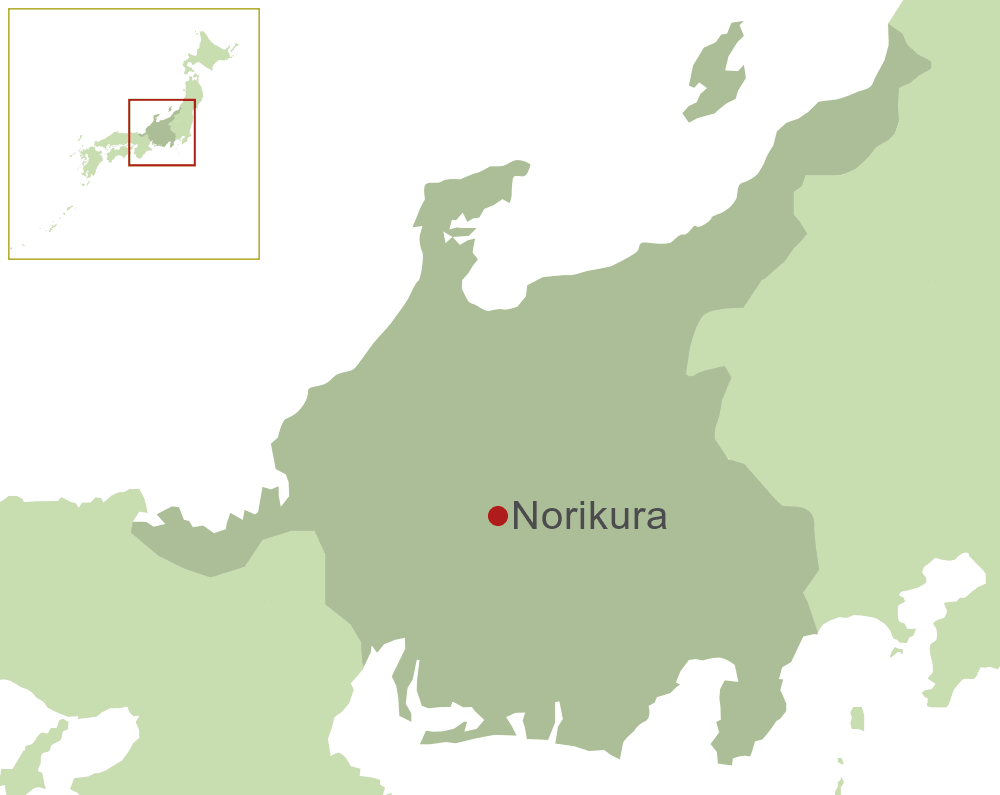 "I love Norikura. This is a place of great beauty, calm, and warm hospitality. Enjoy some light walking or mountain hiking then soak in the hot spring baths before tucking into a delicious home cooked dinner at your ryokan. Heaven!"
Alastair Donnelly, Director
Hiking highlights include trails leading to Sanbon-dake, where three waterfalls converge in one pool, and the paths to Zengoro-no-taki waterfall the beauty of which is often enhanced by the appearance of a glittering rainbow. In the autumn, the maple leaves create some wonderfully colourful vistas and in the summer look out for skunk cabbages in the grassy plains.
For the active, there are a number of cycling routes around the area or, for the more inactive, indulge in a relaxing rotenburo (outside hot spring bath) such as the ones in the Yukemuri-kan in the centre of the village.
Come to Norikura as the Japanese do - to escape the rush of the big cities, to take in some cool, clear mountain air and to soak in the revitalising hot springs.
Weather in Norikura
The Climate Guide for Norikura, Japan is perfect for planning your holiday. Monthly weather averages give the best indication of what the weather is usually like for every month of the year including figures for temperature, rainfall and sunshine.
Jan
Feb
Mar
Apr
May
Jun
Jul
Aug
Sep
Oct
Nov
Dec
Max Daytime Temperature (°C)
0
1
5
13
18
21
25
26
21
15
9
3
Min Night-time Temperature (°C)
-9
-9
-5
1
6
12
16
17
13
5
-1
-6
Hours of Sunshine (Daily)
4
4
5
6
6
4
4
5
4
4
4
4
Hours of Daylight (Daily)
10
11
12
13
14
15
14
13
12
11
10
10
Heat and Humidity Discomfort
None
None
None
None
None
None
Low
Low
None
None
None
None
Days with some Rainfall
23
21
20
17
16
20
22
19
19
15
16
21
Monthly Rainfall (mm)
43
58
95
121
129
210
227
167
224
109
74
35
UV Index (Maximum)
2
4
6
8
9
10
11
10
8
6
3
2