Tokyo
It is impossible to sum up Tokyo in a line, a paragraph, a page or even a book. The city has a force and power all of its own. It creates its own gravity as a centre of everything: politics, industry, finance, shopping, the arts, architecture, scientific study, nightlife and food.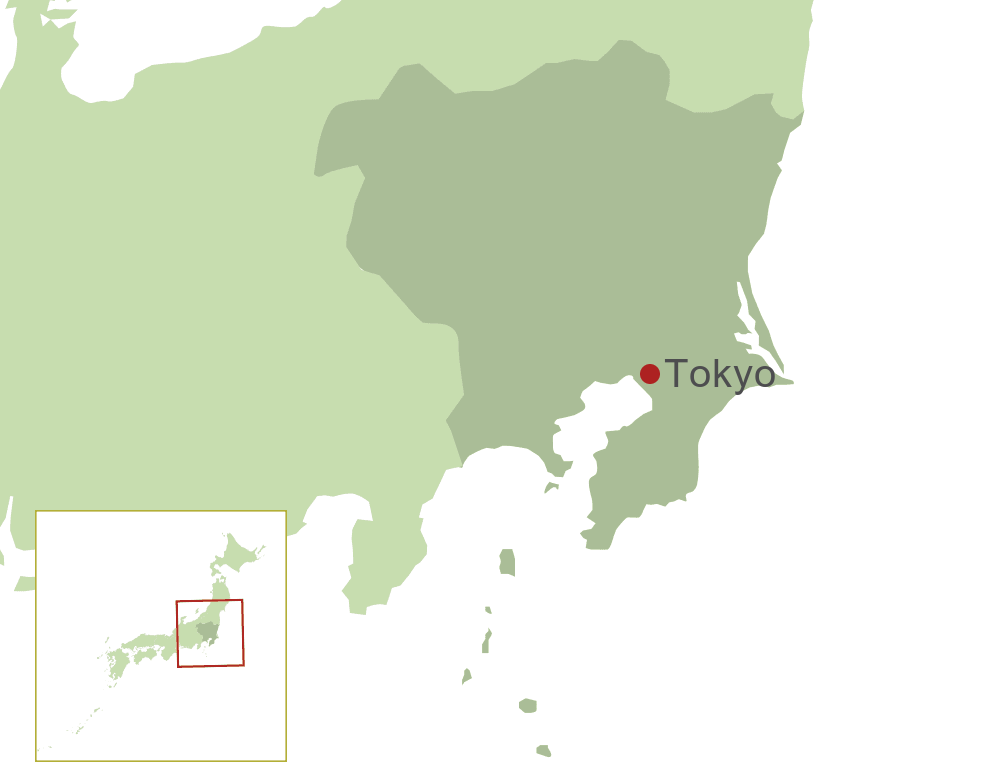 "What gets me about Tokyo is the sheer volume of restaurants. As a food obsessive this is the draw that pulls me back again and again."
Alastair Donnelly, Director
Welcome to Tokyo. This is Japan's largest city and its capital since the Meiji Restoration of 1868 returned real power to the Emperor.
Tokyo is a vibrant hub of modern civilisation, constantly buzzing with activity. Suited businessmen rush from one meeting to the next, immaculately turned-out girls totter precariously on impossibly high heels, kimono-clad housewives fill the up-market department store, and at every turn a barrage of different sights, sounds and aromas.
Tiny road-side stalls and shops sell everything from grilled chicken on sticks to high-tech electronics. Bars and restaurants are stacked up one on top of another, ablaze with neon as soon as dusk begins to fall. And everywhere people.
A tide of energy sweeps Tokyoites along, carrying them through the daily grind, from their apartments, onto the unbelievably crowded subway system, into the office and then back again. A visit to Tokyo is the chance to witness the Japanese success story up close.
Unlike many cities, Tokyo has no real city centre to speak of. Instead it has a multitude of smaller centres, reflecting the way neighbouring towns have been absorbed into the metropolis to create the sprawling urban mass you see today. Each of these districts has its own unique character, meaning that Tokyo is a city of many faces, with infinite power to amuse and entertain.
You may begin your day in Asakusa, the city's traditional district, home to Senso-ji Temple and quaint shopping street lined with stalls. Then move on via Akihabara "electric town" to finish in the towering neon business and entertainment hub of Shinjuku. You could spend the morning taking in the park and museums of the Ueno district before taking a monorail ride across the bay to Odaiba Island, the pinnacle of futuristic kitsch. Or perhaps you might hit the shops in the up-market Ginza area, snap a picture at the famous scramble crossing at Shibuya, and check out the outlandish fashions in Harajuku before heading out for a night on the town in Roppongi.
The options are endless. You can mix eye-popping neon, cacophonous gaming arcades, riotous nightlife and crowds of people with serene gardens, wide open parks, peaceful wooded shrines and a wealth of fascinating museums. You can tick of the world's firsts: scale the tallest tower, visit the largest fish market, catch a train from the busiest station, and eat dinner in the city with the most Michelin stars. You can watch sumo wrestling and Kabuki or unknown rock bands and hyper-popular J-Pop groups. The choice is yours.
Recommended Accommodation in Tokyo
The following are our favourites from among the western-style hotels and Japanese-style inns of Tokyo.
Experiences in Tokyo
Tokyo offers a wealth of exciting experiences that will help you get beneath the surface of Japan's fascinating culture. See below for a few of our favourites
Weather in Tokyo
The Climate Guide for Tokyo, Japan is perfect for planning your holiday. Monthly weather averages give the best indication of what the weather is usually like for every month of the year including figures for temperature, rainfall and sunshine.
Jan
Feb
Mar
Apr
May
Jun
Jul
Aug
Sep
Oct
Nov
Dec
Max Daytime Temperature (°C)
9
9
12
18
22
25
28
30
26
21
16
12
Min Night-time Temperature (°C)
0
0
3
9
13
18
21
23
19
13
7
2
Hours of Sunshine (Daily)
6
6
5
5
6
4
4
6
4
4
5
6
Hours of Daylight (Daily)
10
11
12
13
14
14
14
13
12
11
10
10
Heat and Humidity Discomfort
None
None
None
None
None
Low
Moderate
High
Low
None
None
None
Days with some Rainfall
9
11
17
16
16
20
20
17
20
17
12
9
Monthly Rainfall (mm)
38
52
101
123
123
175
140
150
205
156
83
35
UV Index (Maximum)
2
3
5
7
9
10
10
10
8
5
3
2
Featured trips including Tokyo
Tokyo
Kyoto
Mount Koya
Kawayu Onsen
Yunomine Onsen
Kii-Katsuura
Ise
Tokyo

Follow in the footsteps of Japanese royalty as you tread the pilgrimage paths of the Kumano Kodo, with superior accommodation and cuisine included.

14 nights: from US$7735 pp (twin share) Read more >

Tokyo
Nikko
Kyoto
Mount Koya
Himeji
Hiroshima
Kanazawa
Tokyo

Discover Japan's most important monuments on this superior 17-night trip, including the temples of Nikko, Hiroshima's Peace Park, and Himeji Castle.

17 nights: from US$7566 pp (twin share) Read more >

Tokyo
Hiroshima
Kyoto
Awara Onsen
Kanazawa
Tokyo

With all meals, local transport, and luggage handling included there's nothing for you to do on All-In Japan but sit back and enjoy the ride.

12 nights: US$6760 Read more >