Minakami
High in the mountains of Gunma Prefecture, the hot spring resort town of Minakami is one of Japan's top adventure destinations.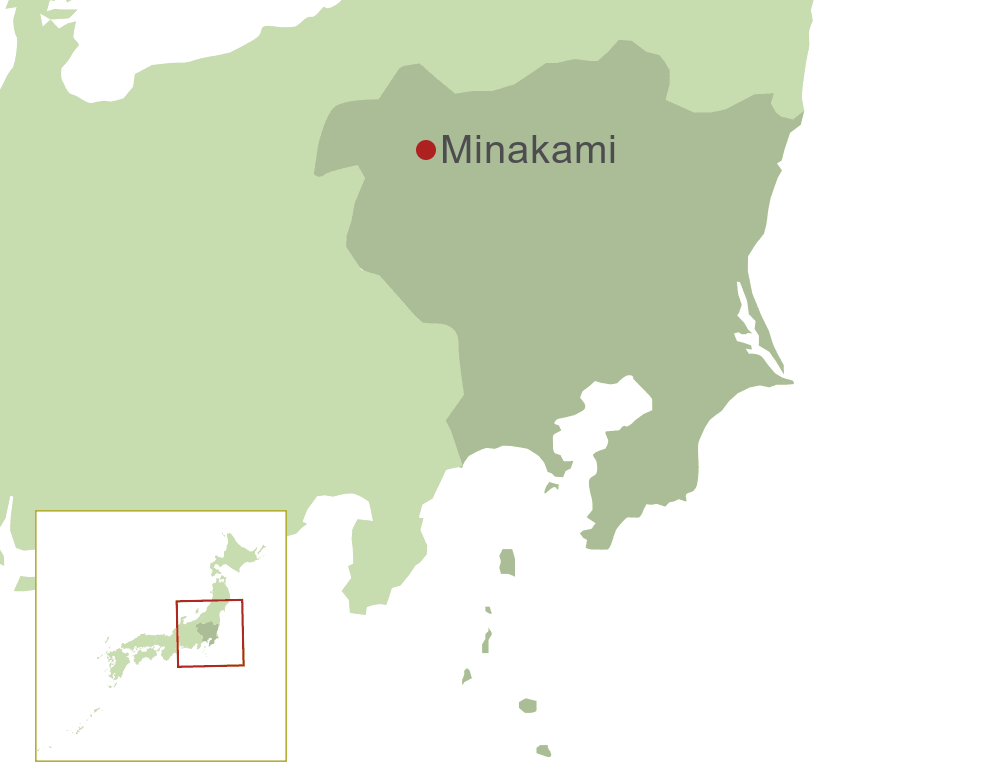 In winter the steep mountain slopes attract serious skiers and snowboarders and cross-country skiing and snowshoeing are available here. In spring all that snow melts in to the Tone River creating ideal conditions for white water rafting, kayaking and canyoning. The dramatic mountain scenery is also a great location for hiking and mountain biking, and its even possible to go bungee jumping or paragliding here.
Like all the best parts of Gunma, Minakami bubbles with natural hot springs and there's a great range of onsen bathing to try. Accommodation in the town ranges from backpacker style digs run by the adventure sport companies, to luxurious, secluded ryokan.
If you prefer gentler activities, Takumi no Sato may be for you. This is an arts and crafts village where visitors can try their hand at various workshops. Activities available here include washi paper making, indigo dyeing and bamboo weaving. There are also opportunities to see professional craftsmen in action. The village itself is picturesque - set among orchards and rice paddies with Minakami's mountains in the background.
Recommended Accommodation in Minakami
The following are our favourites from among the western-style hotels and Japanese-style inns of Minakami.

Experiences in Minakami
Minakami offers a wealth of exciting experiences that will help you get beneath the surface of Japan's fascinating culture. See below for a few of our favourites
Featured trips including Minakami
Tokyo
Nagano
Kusatsu
Minakami
Lake Chuzenji
Nikko
Tokyo

Discover splendid mountain scenery and hot spring towns in this intrepid driving itinerary along the famous Romantic Road.

10 nights: from US$3211 pp (twin share) Read more >

Tokyo
Kanazawa
Noto Peninsula
Japan Alps
Nagano
Kusatsu
Minakami
Lake Chuzenji
Tokyo

Pile into your rental car for an unforgettable family adventure around Japan, including the Japan Alps, and the outdoor adventure mecca of Minakami.

14 nights: from US$17719 (per family) Read more >