Omiya
Omiya is a located just north of Tokyo, in Saitama prefecture, a mainly urban prefecture that houses a huge number of Tokyo's city workers. Omiya's star attraction is the Omiya Bonsai Village, one of the best places in Japan to get an in-depth insight into the art of aesthetic miniaturization.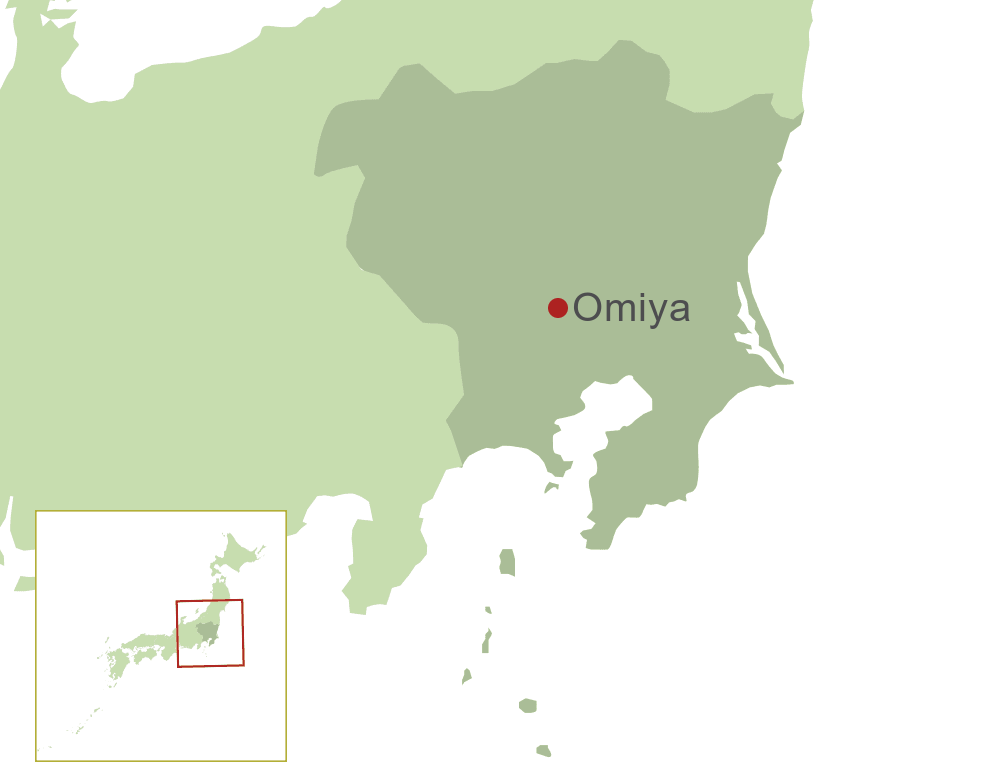 "I have an unusual affection for Omiya. I visited the city twice to sit Japanese language exams and was therefore not in the mood to sightsee. However, I passed both exams, so feel good about the place, and next time I am there I will be checking out the famous bonsai village"
Harry Sargant, Marketing & Agents Manager
The village began in the 1920's when a group of Bonsai growers moved to Omiya from their home district in central Tokyo which had been damaged by the Great Kanto Earthquake of 1923. The Omiya area was found to have excellent quality soil and clean air and water, vital for bonsai cultivation. Over the years the village has grown and now houses hundreds of thousands of miniature trees and plants, and is has become famous worldwide as perhaps the number 1 place in Japan (and therefore the world!) to enjoy bonsai.
Bonsai is thought to have originated in China, but (like Buddhism and the Chinese writing system) spread to Japan as well as other neighbouring countries in Asia. Bonsai fits well with the Shinto religion where natural objects are considered the dwelling place of the gods or spirits. Bonsai also allows Japanese living in small, garden-less homes and apartments to bring greenery into their lives, with bonsai being a popular hobby among the older generation. In contrast to many art forms bonsai is considered to be a living and ongoing art. Whereas a painting or a poem can be completed then enjoyed, a bonsai tree will be painstakingly pruned, trimmed and cared for throughout its life. If you have an interest in this beautiful art form then a trip to Omiya should be at the top of your list! Due to its proximity to Tokyo a day trip visit is very possible, though you may like to make an overnight visit, staying in one of the traditional ryokan (Japanese style inns) in the area.
If you take the train out to these suburbs spare a thought for the businessmen who do this journey twice a day ? a 2-hr commute each way is not unusual for Tokyo.
Experiences in Omiya
Omiya offers a wealth of exciting experiences that will help you get beneath the surface of Japan's fascinating culture. See below for a few of our favourites