Yokohama
Just half an hour from Tokyo, Japan's second-largest city is where Commodore Perry first landed in 1853, demanding Japan end its 300-year policy of self-isolation and open up to foreign trade. Yokohama soon grew into one of Asia's major ports, and remains a popular international city today.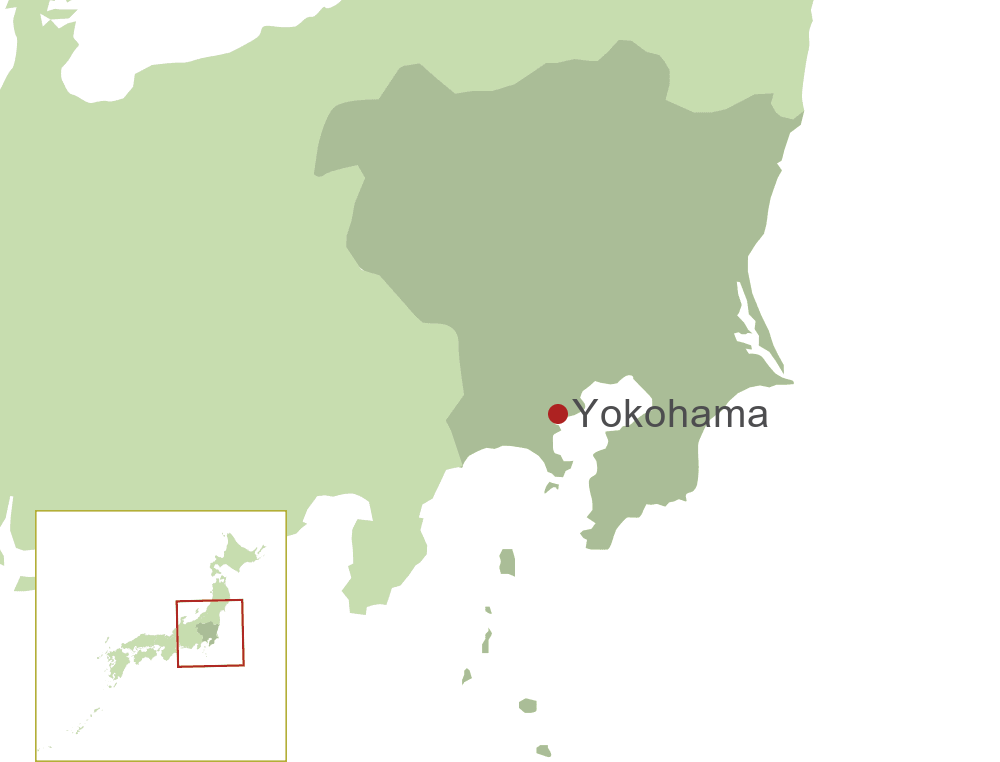 "The bustling city of Yokohama is quite often overlooked in favor of its big brother, Tokyo. That's such a shame, as it has history and attractions to spare and is a great alternative to the capital!"
Brett Plotz, Senior Tour Leader & Yokohama resident
Many of the sights in Yokohama are based around the waterfront, giving it a sense of space that Tokyo lacks and contributing to the city's more laid-back, cosmopolitan atmosphere. Minato Mirai, or "harbour of the future", is the innovative and ever-changing heart of the area, featuring modern shopping malls, a fascinating maritime museum and a museum of modern art.
Up until the end of the Edo period, Yokohama was little more than a small fishing village, however this all changed in the middle of the 19th century when Commodore Matthew Perry arrived in Japan just south of Yokohama with his fleet of warships, demanding that Japan re-open herself for foreign trade. When the Japanese military government relented, Yokohama opened as a port in 1859 and quickly becoming Japan's centre for foreign trade.
Unquestionably the biggest draw for Japanese tourists is Japan's largest Chukagai (Chinatown), just south of the old centre, which after 1859 quickly became the choice of residence for the many Chinese traders flocking to Japan. Although mostly a modern district now, it has retained a picturesque, Chinese-style temple and offers a multitude of popular restaurants within its narrow and colourful streets. Visit to browse stores peddling Chinese herbs and cooking utensils, or sample some of the steaming savoury dumplings on offer.
Yokohama's greatest foreign legacy can be found in the Yamate district, overlooking the port and providing great views towards Minato Mirai. Set on a terraced hill beside the slick shopping district of Motomachi is the rather austere old Foreigners' Cemetery; the last resting place of some 4,500 souls from more than 40 countries, scattered with Christian crosses and elaborate mausoleums. The winding streets leading away on the hilltop beyond are still dotted with old, Western-style houses - relics of Japan's first years of international trade.
One of the most interesting places in the city is Sankei-en Garden, a haven of peace in the big city. The landscaped grounds include a collection of historic buildings, including an elegant daimyo (feudal lord) residence, several teahouses, and the main hall and three-storeyed pagoda of Kyoto's old Tomyo-ji Temple. A wealthy silk merchant constructed this traditional Japanese garden, with the small rivers, flowers and wonderful winding trails suggesting the hidden corners of traditional Kyoto rather than this ultramodern metropolis.
Whilst in Yokohama, don't miss the Cup Noodle Museum - a paean to instant ramen, where you can learn about the history of this ubiquitous foodstuff and have the chance to make your own!
Recommended Accommodation in Yokohama
The following are our favourites from among the western-style hotels and Japanese-style inns of Yokohama.
Experiences in Yokohama
Yokohama offers a wealth of exciting experiences that will help you get beneath the surface of Japan's fascinating culture. See below for a few of our favourites
Weather in Yokohama
The Climate Guide for Yokohama, Japan is perfect for planning your holiday. Monthly weather averages give the best indication of what the weather is usually like for every month of the year including figures for temperature, rainfall and sunshine.
Jan
Feb
Mar
Apr
May
Jun
Jul
Aug
Sep
Oct
Nov
Dec
Max Daytime Temperature (°C)
10
10
13
18
22
24
28
30
26
22
17
13
Min Night-time Temperature (°C)
2
2
5
10
14
18
22
23
20
14
9
4
Hours of Sunshine (Daily)
6
5
5
5
6
4
5
6
4
4
5
5
Hours of Daylight (Daily)
10
11
12
13
14
14
14
13
12
11
10
10
Heat and Humidity Discomfort
None
None
None
None
None
Low
Moderate
High
Low
None
None
None
Days with some Rainfall
11
13
18
17
16
19
18
15
19
17
14
11
Monthly Rainfall (mm)
65
81
153
154
136
196
154
138
238
197
121
53
UV Index (Maximum)
3
4
6
8
9
10
10
10
8
6
3
2