Like this post? Help us by sharing it!
Traditional culture, eye-popping art and national treasures: the Seto Inland Sea stretches over 400 km and boasts nearly 3,000 unforgettable, off-the-beaten-track islands perfect for exploration. Barely known outside of Japan, here are our top five tips for visiting the islands, compiled by our team of Japan experts.
1) Enjoy Japan's best bike ride
Tip by Jocelyn Knightly Brown, Sales Team Leader
"The Shimanami Kaido is Japan's most spectacular bike ride. Linking mainland Japan with Shikoku, the smallest of Japan's four main islands, the route covers 60 km of toll road and links six of the tiny Seto Islands, offering beautiful views and a glimpse into small-town Japanese life. Head off-piste to explore the islands and make your own discoveries – my favourite island is Ikuchijima, home of the flamboyant Kosanji Temple and Hirayama Art Museum. Just hire a bike and go."
Two-time Shimanami Kaido veteran Jocelyn spent two years living in Shizuoka Prefecture.
Stay: The U2 Cycle Hotel, Onomichi, is a stylishly converted warehouse with its own bike hire shop, built for visitors to the Shimanami Kaido.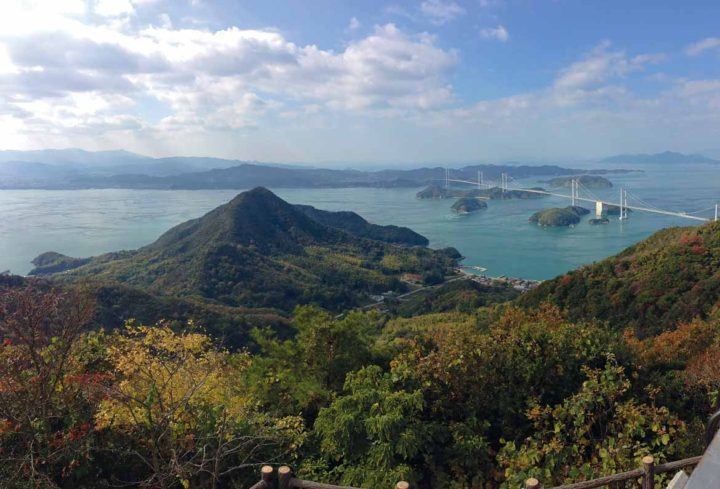 2) Enjoy culture at the Setouchi Art Festival
Tip by Lily Bascombe, Travel Consultant
"Taking place every three years and linking 12 different Seto islands, the Setouchi Triennale is unlike any art festival you've experienced before. Buy a ferry pass for one of the festival's three seasons (spring, summer, or autumn) and you'll have the freedom to zip between islands that would otherwise barely see visitors, stumbling across exhibits in the most unexpected places. My favourite island was Awashima, where the locals use all the washed-up flotsam and jetsam to create animal sculptures around the island – like tiny hidden zoos!"
Lily lived on the art-rich Shikoku coast for two years.
2016 dates: 20 Mar – 17 Apr; 18 Jul – 4 Sep; 8 Oct – 6 Nov.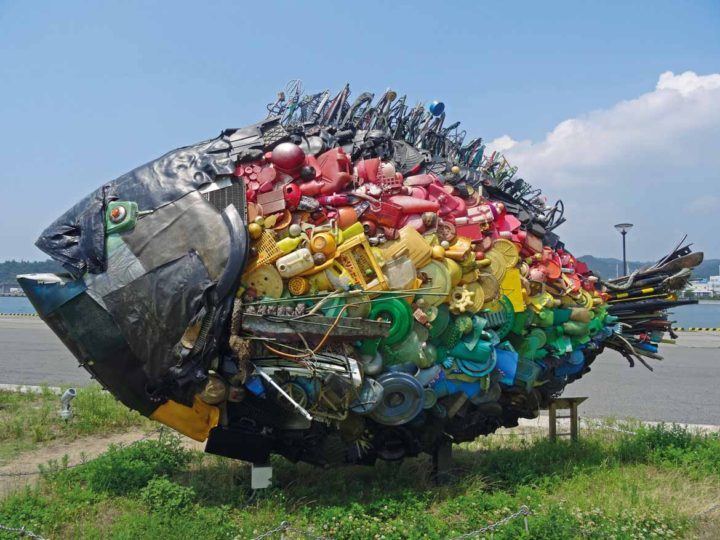 3) See Miyajima's floating gate
Tip by Harry Sargant, Sales Manager
"The most well-known of the Seto Islands, Miyajima is a short ferry from Hiroshima. Though best-known for Itsukushima Shrine, whose 'floating' torii gate offers one of the most recognisable views in Japan, it has plenty of other charms. I suggest sampling the oysters, climbing to the top of Mount Misen for views across the Seto Inland Sea, and mingling with the impassive shika deer who roam the traditional town centre."
Harry lived in Japan for three years, and honeymooned on Miyajima.
Stay: On Miyajima, only a traditional ryokan inn will do. The Yamaichi Bekkan is a favourite for those on a modest budget, while the Iwaso offers a taste of luxury in a woodland setting.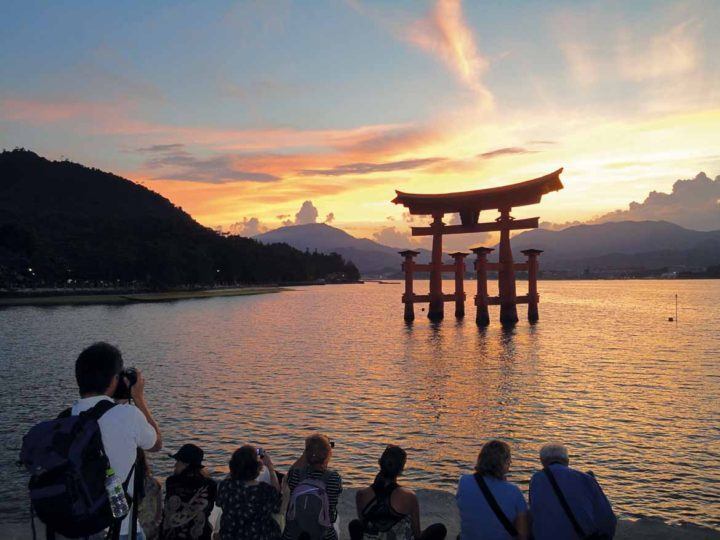 4) Explore Naoshima "Art Island"
Tip by Alastair Donnelly, Co-Director
"Not so long ago, Naoshima was just another small fishing community. Today, art spills out of the islands museums and into abandoned workshops, derelict shrines, and windswept beaches, taking over the landscape. Lovers of kitsch are well provided for at the I Love Yuu bathhouse, while museums such as Benesse House and the Chichu provide international clout with such greats as Monet, de Maria, Hockney and Warhol."
Alastair frequently returns to Japan and was overwhelmed by Monet's Water Lilies on a recent trip to the Chichu Museum.
Stay: Spend the night among the artworks at the Benesse House Museum, which doubles as a luxury hotel.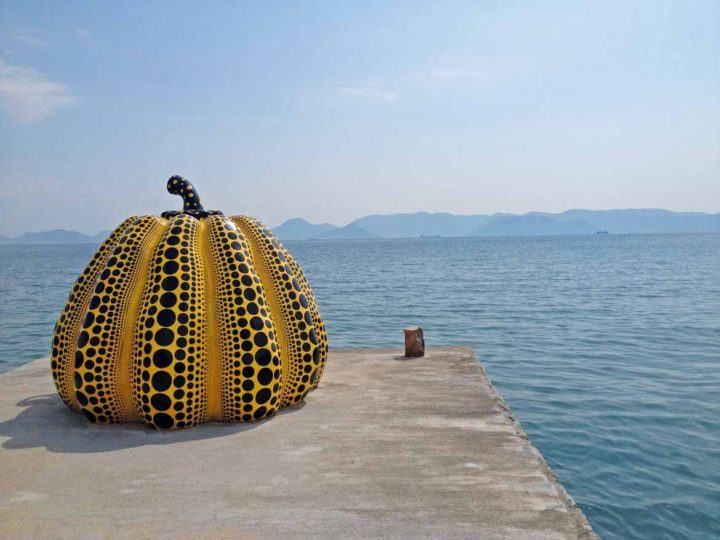 5) Admire Exquisite Japanese Gardens
Tip by Brett Plotz, Tour Leader
"The oasis of Ritsurin, on the coast of Shikoku Island, is deserving of a place beside Japan's best gardens. The careful planning, pruning, and growing of the garden over centuries is evident as soon as you enter. Everything feels very deliberate: its exquisite waterfalls, ancient teahouse, and ponds full of carp have all been meticulously orchestrated."
Brett leads our Hidden Japan Small Group Tour, which visits Ritsurin Garden.
Stay: The JR Clement Hotel is an elegant choice in Takamatsu.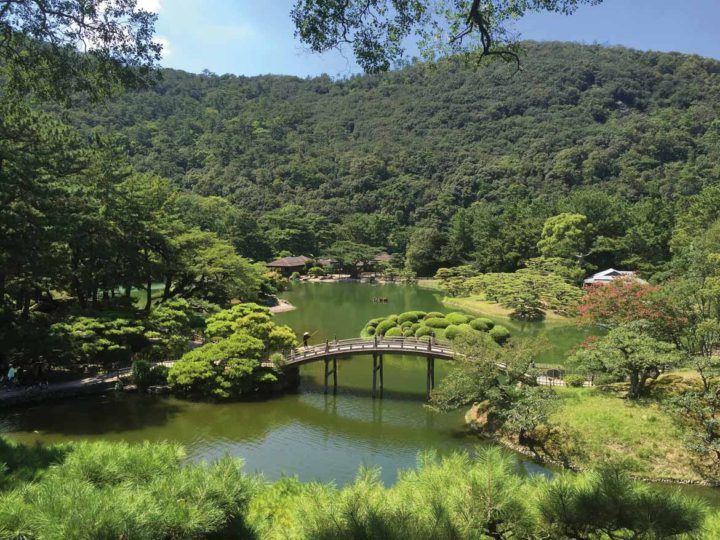 This article originally appeared in issue #1 of East, the Inside Asia Tours magazine. Click here to download a copy or sign up to receive your FREE paper subscription.
Like this post? Help us by sharing it!