Takefu
Nestled in the heart of Fukui prefecture, Takefu is a small town well known for its arts and crafts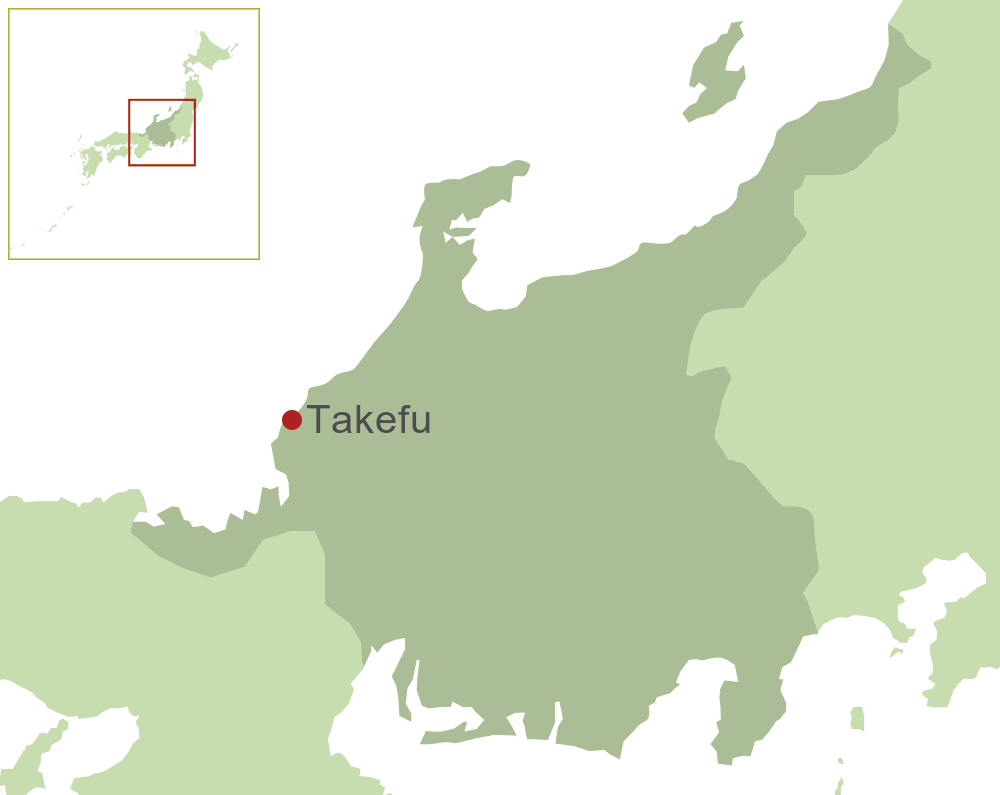 The Echizen Paper Village offers the chance to try the art of Japanese paper making and at the Takefu Knife Village you can see master craftsmen at work and have the chance to sharpen your own knife which you can keep a souvenir.
Near the Echizen Paper Village you will find a unique shrine dedicated to the Paper Deity. Legend has it that a beautiful deity appeared in Takefu in ancient times and showed the locals how to make Japanese paper using clear water from beautiful natural streams. Paper craft has been a staple of the local economy ever since so it is no wonder that Takefu residents hold this god in great regard. Paper Festivals are held at the shrine every spring and autumn.
Takefu is also a great place to try your hand at Soba noodle making under expert tutelage and of course with the reward of a filling lunch as part of the deal! Typical Takefu style noodles are served in a chilled broth with grated Japanese daikon radish on top. It is said that this way of serving noodles has been particularly popular with the Imperial Family so it is definitely worth a try!