Yamadera
Yamadera, or more accurately Risshaku-ji is a temple in rural Yamagata Prefecture. The main temple buildings are perched precariously on a densely wooded hillside, with sub-temples, gateways and Buddhist decorations dotted along the stone pathway that winds its way up the hillside to the summit.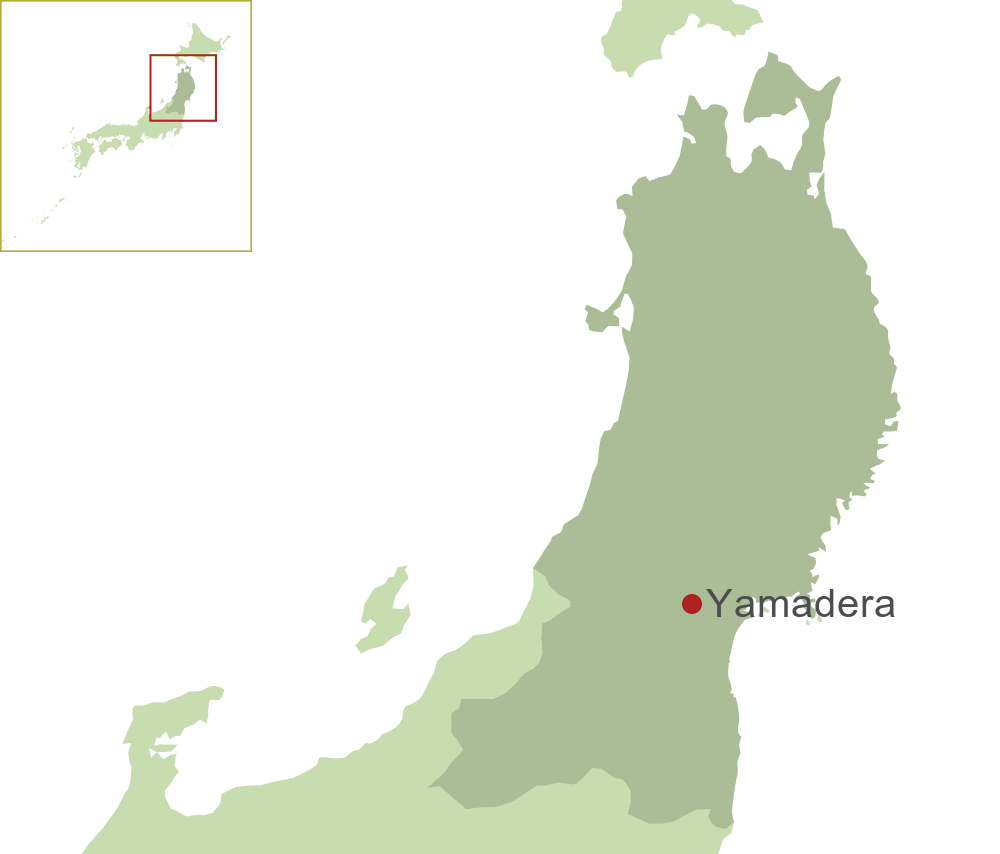 "The beautiful temple complex of Yamadera, clinging to the side of a rocky cliff is one of Japan's hidden gems. If you like the idea of seeing things that few foreign eyes get to see, Yamadera is the place for you."
Ali Muskett, Senior Travel Consultant
The temple was founded in 860 by Ennin, a monk of the Tendai sect of Buddhism. Yamadera literally means 'mountain temple' and although there is a small village at the foot of the cliff, the temple is very much the centre of attention. There are over a thousand stone steps to conquer from the base of the mountain to the Oku-no-in (inner sanctuary), but the climb is an attractive one with lots of points of interest along the way. It is said that earthly desires blocking you from enlightenment fade away a little more with each step; this thought may be useful to spur you on as your legs tire! As well as the Oku-no-in you will also find some good look-out points at the summit commanding fine views over the countryside below.
Before or after your climb be sure to spend some time in the village at the foot of the cliff, where you will find tiny local shops, restaurants and plenty of vendors selling ?miso-dango' Yamadera's local speciality; chewy rice cakes covered in a spicy miso paste and grilled over charcoal ? mmmm!