Hirosaki
Hirosaki is a pleasant castle town in the southern part of Aomori prefecture, the northernmost on Japan's main island. The town developed in the 17th Century and became the political and cultural centre for much of this part of northern Japan.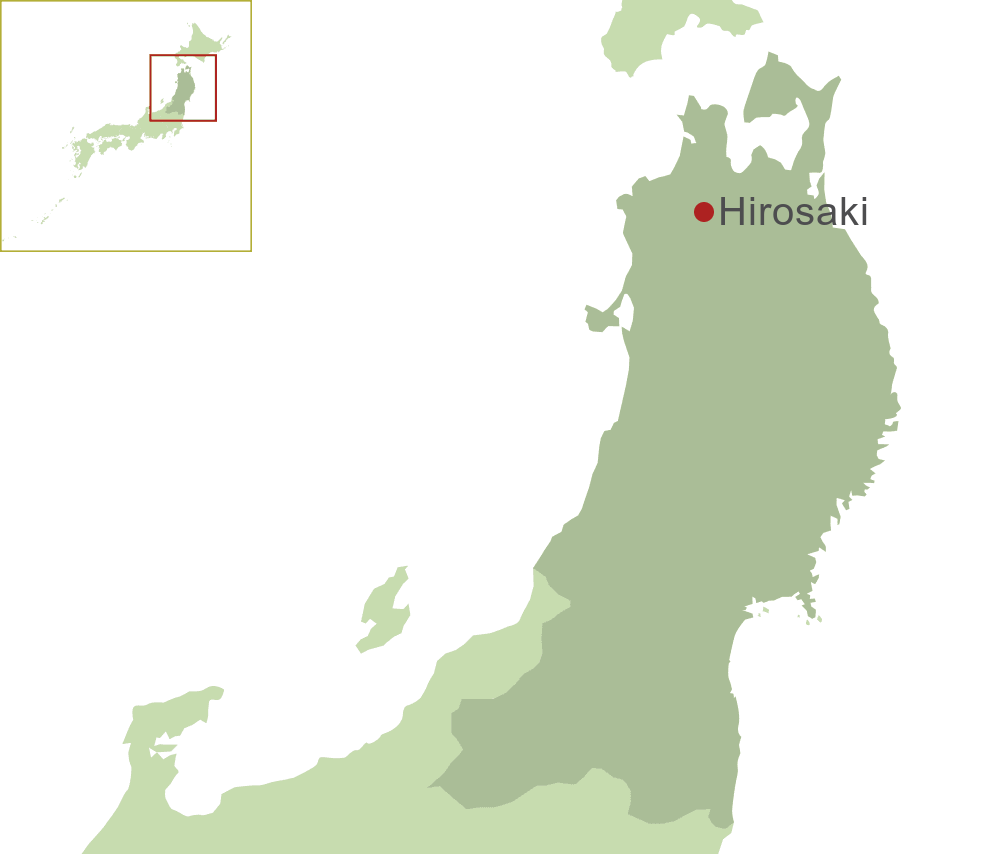 "Visit Hirosaki for cherry blossom in late April and early May and for access to the Shrakami-Sanchi National Park"
Simon King, Director
Hirosaki's castle is its main attraction and the surrounding streets and many of the buildings have been well preserved, giving a nice atmosphere to the place. The city is famous throughout Japan for its 'sakura' cherry blossoms in spring, its colourful summer Neputa festival and also for being the biggest producer of apples in Japan - don't leave town without trying one!
Experiences in Hirosaki
Hirosaki offers a wealth of exciting experiences that will help you get beneath the surface of Japan's fascinating culture. See below for a few of our favourites
Weather in Hirosaki
The Climate Guide for Hirosaki, Japan is perfect for planning your holiday. Monthly weather averages give the best indication of what the weather is usually like for every month of the year including figures for temperature, rainfall and sunshine.
Jan
Feb
Mar
Apr
May
Jun
Jul
Aug
Sep
Oct
Nov
Dec
Max Daytime Temperature (°C)
1
1
5
12
17
21
25
26
22
16
10
4
Min Night-time Temperature (°C)
-4
-4
-2
3
8
13
18
19
15
8
2
-2
Hours of Sunshine (Daily)
2
3
5
6
7
6
5
6
5
5
3
2
Hours of Daylight (Daily)
10
11
12
13
14
15
15
14
12
11
10
9
Heat and Humidity Discomfort
None
None
None
None
None
None
Low
Low
None
None
None
None
Days with some Rainfall
30
26
25
17
17
17
17
18
18
19
24
29
Monthly Rainfall (mm)
117
92
80
91
96
101
139
159
167
131
140
136
UV Index (Maximum)
1
2
4
6
7
8
9
8
6
4
2
1