Lake Towada
Lake Towada and the neighbouring Oirase stream are a great example of the natural beauty of Northern Japan, that most foreign visitors hardly even know about, let alone get to visit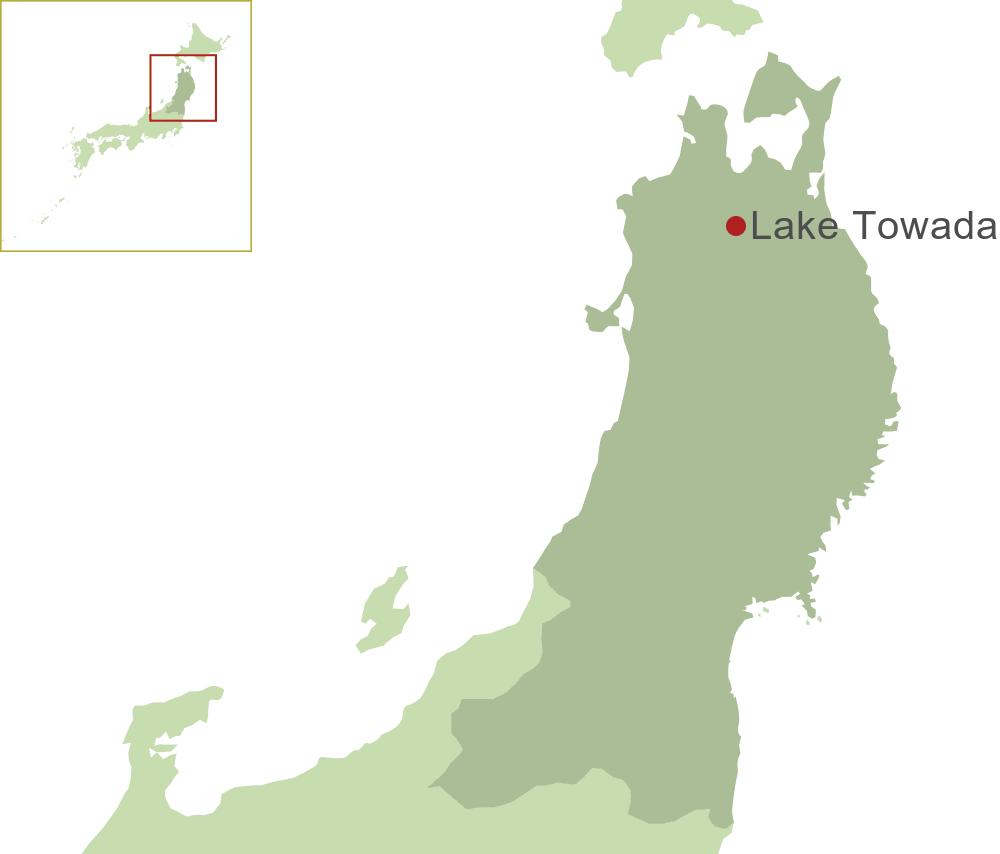 "If you have made it into Aomori Prefecture then you can be assured that you are well off the beaten-track. You will be rewarded with sights and attractions that very few foreign visitors get to see."
Harry Sargant, Marketing & Agents Manager
Lake Towada, or Towada-ko in Japanese is a large caldera lake on Aomori Prefecture's southern border with Akita. The lake and its surroundings offer plenty of ways to enjoy the great outdoors, whether by leisurely sightseeing boat and walking or more energetic alternatives, such as kayaking, hiking and cycling. Steep sided hills surround the lake on all sides providing some great viewpoints for looking back over the lake.
Water from Towada-ko drains into the Oirase stream, a picturesque waterway that winds its way through a beautiful woodland setting for around 10km northeast of the lake. The winding course of the stream and the rocks and stones within mean that the water cascades and gurgles attractively over a series of small waterfalls along the way. A hiking trail follows the course of the stream making for an attractive walk alongside. The scenery around Towada-ko and along Oirase stream are particularly attractive in early June (new green leaves) and during October.
Weather in Lake Towada
The Climate Guide for Lake Towada, Japan is perfect for planning your holiday. Monthly weather averages give the best indication of what the weather is usually like for every month of the year including figures for temperature, rainfall and sunshine.
Jan
Feb
Mar
Apr
May
Jun
Jul
Aug
Sep
Oct
Nov
Dec
Max Daytime Temperature (°C)
0
1
4
12
17
21
25
26
22
16
9
3
Min Night-time Temperature (°C)
-6
-6
-3
2
7
12
17
18
13
6
1
-3
Hours of Sunshine (Daily)
3
4
5
6
7
6
5
5
5
5
4
3
Hours of Daylight (Daily)
10
11
12
13
14
15
15
14
12
11
10
9
Heat and Humidity Discomfort
None
None
None
None
None
None
Low
Low
None
None
None
None
Days with some Rainfall
30
27
25
18
18
18
20
19
19
20
23
29
Monthly Rainfall (mm)
98
78
78
91
101
118
157
181
160
116
119
107
UV Index (Maximum)
2
2
4
6
7
8
9
9
7
4
2
1