Earth Celebration
A three day celebration of taiko drumming, world music, nature and global culture hosted by the internationally acclaimed Kodo Drummers.
Every August the Kodo Drummers host an annual music festival at their headquarters on Sado Island on the 25 acres of thickly forested land owned by the group as well as in the small towns, shrines and temples of the rural island.
The days are packed full of fringe performances, workshops, seminars and master classes whilst the evenings bring concerts featuring the Kodo Drummers and guest performers which result in some amazing and unique collaborations. As well as being a celebration of music and world culture the festival is just as much a celebration of Sado Island itself with the opportunity of guided island tours, visiting local markets, birdwatching, sea kayaking and hikes.
The Earth Celebration Festival attracts a lot of visitors from across Japan and the world so if you are interested in attending please let InsideJapan know as soon as possible in order to secure accommodation or camping.
When to go: The Earth Celebration takes place in late August.

Make an Enquiry
For more information email us: [email protected] or call: + 61 7 3186 8800
Important notice: We are pleased to be able to offer so many amazing experiences in Japan. However, we are sorry that we can only include these as a part of a full Japan holiday package which includes your accommodation and transport alongside the experiences presented in this section of the web site.

All the fun of a music festival minus the portaloos and camping. Just remember the way back to your hotel instead of your tent.

A subtle blend of music, dance and drama dating back to the 14th century

Permission to access all areas in Japan's oldest Kabuki theatre in Kotohira.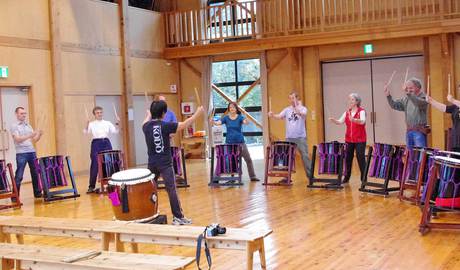 Learn the techniques and rhythms of taiko drumming from a former member of the world renowned Kodo Drummers of Sado Island.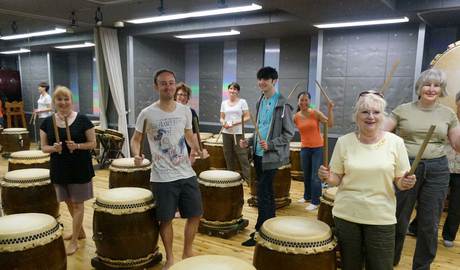 Take a break from Tokyo sightseeing and beat a drum to your heart's content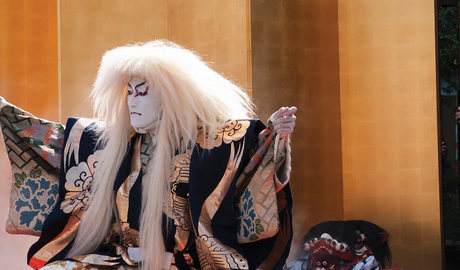 Attend a Kabuki performance to see outlandish costumes, dramatic stunts, high speed action and great story telling.