Takarazuka Revue
A Japanese all-female musical revue; enough feather boas and sparkles to please even the most reluctant theatre goer.
Founded in 1913, Takarazuka was the first troupe to bring the revue to Japan with their extravagant adaptations of mostly Western style musicals (think Broadway or Moulin Rouge) and the occasional Japanese folktale or manga comic. Part of the novelty of Takarazuka is that all the male parts are played by women, a tradition which stems from the original model of Kabuki before women were banned from the theatre in Japan.
An understanding of what is being spoken on stage is by no means necessary as the stories of love tend to be universal and heartwarmingly predictable and the blinding costumes, effortless dance routines and pitch perfect chorus lines keep you distracted if not entertained. Whatever you do, make sure you wait for the finale - a Rockette-style kickline with the performers parading down an enormous stage-wide staircase will make you think you're in Vegas!
The Takarazuka Revue performs in Takarazuka City which can be easily reached from central Osaka.
When to go: Takarazuka performances run throughout the year, with 5 different troupes (Flower, Star, Moon, Snow and Cosmo) performing in different shows.
Make an Enquiry
For more information email us: [email protected] or call: + 61 7 3186 8800
Important notice: We are pleased to be able to offer so many amazing experiences in Japan. However, we are sorry that we can only include these as a part of a full Japan holiday package which includes your accommodation and transport alongside the experiences presented in this section of the web site.

Learn the techniques and rhythms of taiko drumming from a former member of the world renowned Kodo Drummers of Sado Island.

All the fun of a music festival minus the portaloos and camping. Just remember the way back to your hotel instead of your tent.

Permission to access all areas in Japan's oldest Kabuki theatre in Kotohira.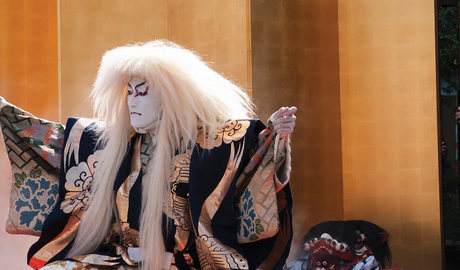 Attend a Kabuki performance to see outlandish costumes, dramatic stunts, high speed action and great story telling.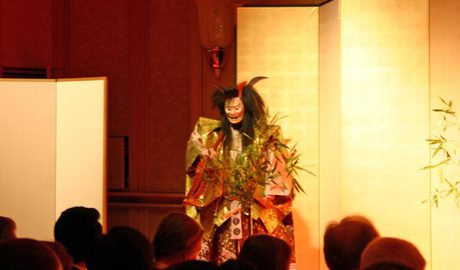 A subtle blend of music, dance and drama dating back to the 14th century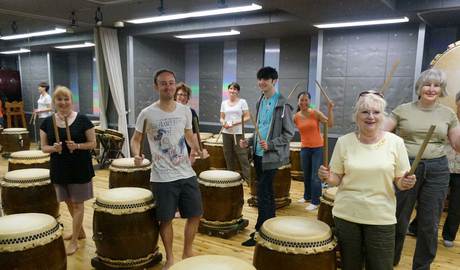 Take a break from Tokyo sightseeing and beat a drum to your heart's content